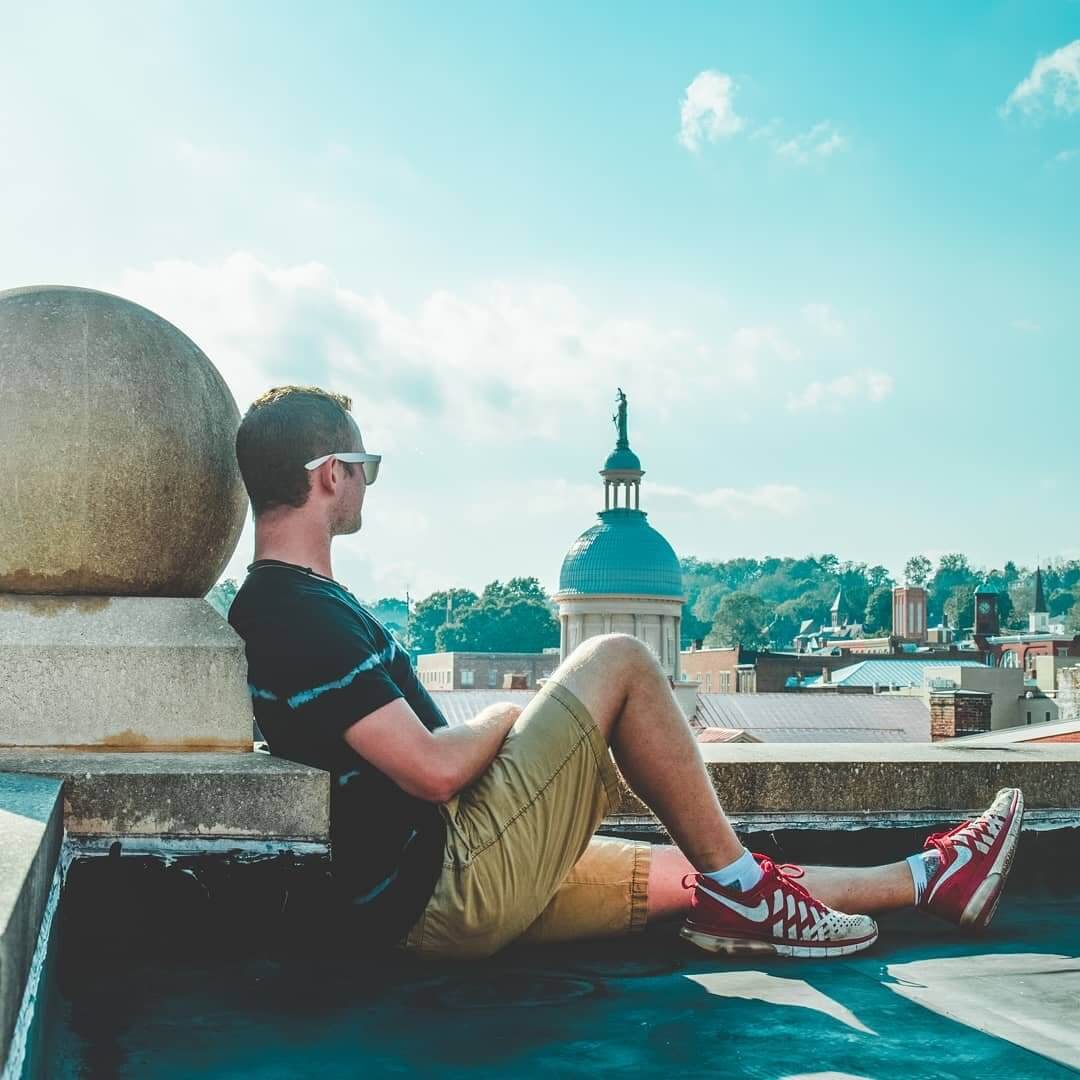 Experience Staunton as a Solo Traveler
---
Are you visiting the Queen City and happen to be traveling solo? Perhaps you have wanted to visit Staunton but your BFF's aren't available. Or maybe you want to travel without having to babysit another person. Fear not, Staunton offers a plethora of activities that are perfect for independent travelers.
START YOUR DAY OFF WITH CRUCIBLE COFFEE
Sometimes we want to plug in our headphones, sip on a latte, and read a good book. This is possible and more at Crucible Coffee Roasters. Opened in 2019, this trendy coffee shop provides plenty of comfy seating, relaxed vibe, all while providing tasty coffee. Solo travelers will appreciate the quiet and calming atmosphere. Make this your first stop of the day before exploring the city.
VENTURE INTO THE CAMERA HERITAGE MUSEUM
After your morning joe, visit the treasures hidden inside the Camera Heritage Museum. The museum houses the largest public camera collection in the USA (over 7,000 cameras and counting!). The museum's mission is to share with the public a glimpse into the fascinating story of photography. Self-guided tours are available Monday-Saturday; but you can opt for a private tour from curator David Schwartz. Appointments are recommended.
EXPLORE NATURE AT BETSY BELL
After sight-seeing at the Camera Heritage Museum, head over to Betsy Bell Wilderness Park. This 1 mile loop is perfect for solo travelers who want a hike that is quiet, moderate in level, and not heavily trafficked. The loop is fairly short, but offers unobstructed views of the Blue Ridge Mountains once at the summit (1,959 elevation feet). The trail is open everyday from 6am- dark.
GRAB LUNCH AT YELPING DOG
After your trek at Betsy Bell, head back downtown and fuel up on a gourmet grilled cheese and a glass of wine at Yelping Dog. This restaurant is perfect for solo travelers because they offer bar-style seating with minimal noise.
STROLL THE ENDLESS ARTS GALLERIES
After lunch, walk off those calories with visits to R.R. Smith Center, Hunt Gallery at Mary Baldwin University, Artisans Loft, CoArt Gallery and Michael B. Tusing Gallery— all located in Downtown Staunton. You might not visit them all in one day, but it's the perfect solo activity!
TREAT YO' SELF AT THE BLACKBURN INN SPA
After standing on your feet all day, it's time to pamper yourself. You know you deserve it! If you are looking to de-stress and get away from it all, The Blackburn Inn Spa offers a wide-range of services such as facials, deep-tissue massages, skin care, and more. The best part is, you do not have to book a room in order to access the spa. Bookings are required; so plan early!
ENJOY TAKE-OUT AND TUNES
You've had a long day of exploring and getting pampered– you must be exhausted! We recommend skipping the sit-down restaurant for dinner, grabbing take out from Big Red Barbecue and eating dinner at Gypsy Hill Park. Depending on what day you visit, the park hosts free concerts nightly. What a fun and relaxing way to enjoy time to yourself.
---
Newsletter Sign-up
Stay up to date on the latest and greatest happening in Staunton.