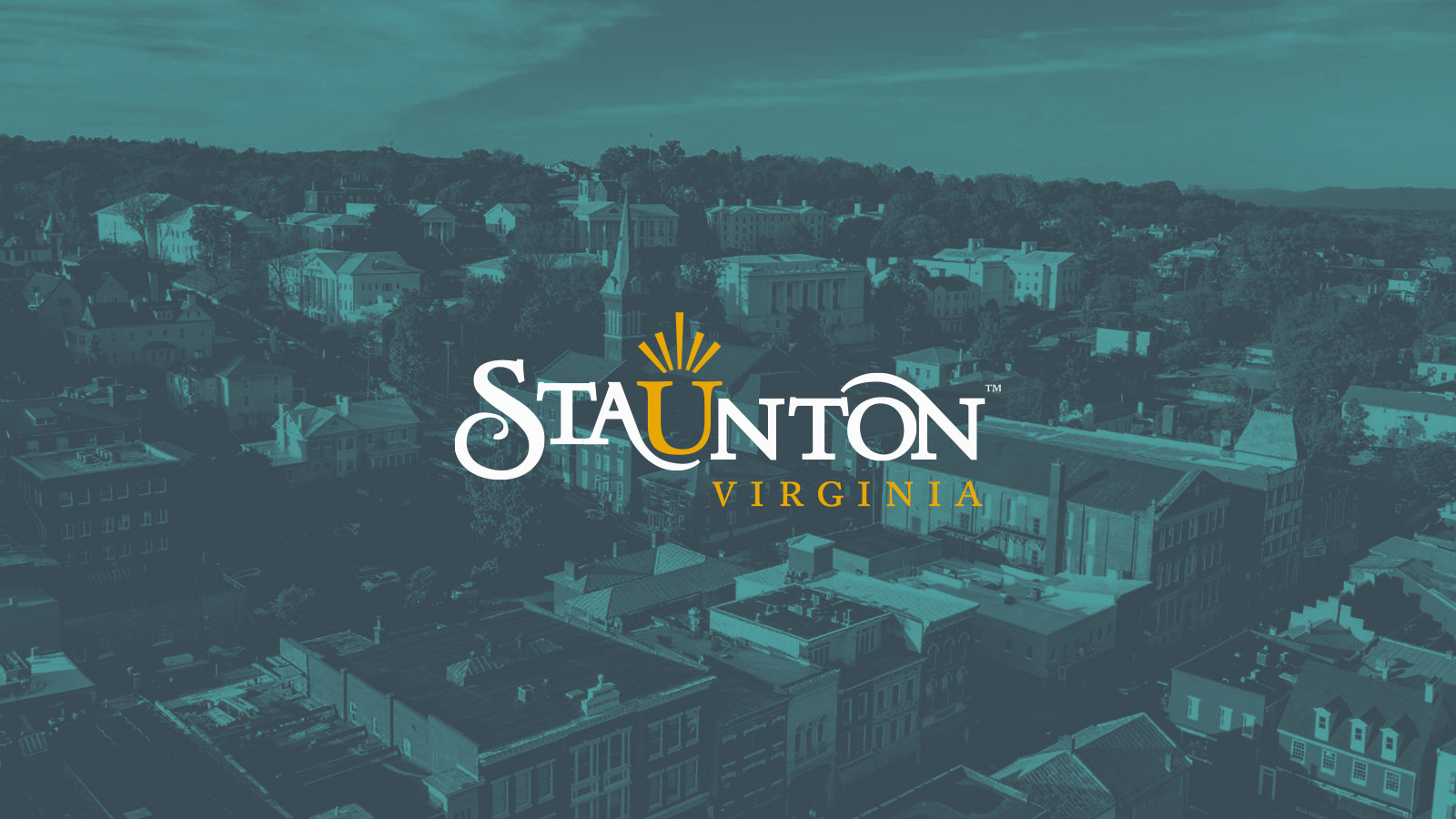 Explore Staunton on Foot: Stuart Addition Historic District
---
This diverse, older neighborhood adjoins the campus of Mary Baldwin University and the former Staunton Military Academy. Rich in historical associations, it boasts numerous buildings listed in the National Register and some of the steepest hills in town. Deeded to the City in 1803 by Judge Archibald Stuart, Stuart Addition Historic District was listed in the National Register of Historic Places in 1984.
Where to Park
Park in the New Street Parking Garage. or park along the street which has a two-hour limit.
New Street
Start your walk by heading north on New Street. 32 N. New St. was built in the 1830s. Early tax and deed research indicates that this lot contained a dwelling as early as 1809; however, the Greek Revival house dates to the 1830s. The rambling house was enlarged in 1909 and again in the 1920s. It currently serves as one of the seven historic houses that make up the 23-room Frederick House boutique hotel.
As you pass Frederick St., look to your right and you'll find Mary Baldwin University. Reverend Rufus Bailey founded Augusta Female Seminary in 1842. Two years later, this Greek Revival structure was built to house the growing school. The Seminary was renamed in 1895 to honor principal Mary Julia Baldwin.
Augusta Street
Turn left onto Frederick Street and walk to the corner of Frederick and Augusta St. to 41 N. Augusta St., built in 1914. Cyrus McCormick's estate donated $50,000 to help build this fine Renaissance Revival structure. It originally served as the Staunton YMCA, and now houses private condominiums.
Turn right onto north Augusta Street to see some of Staunton's most beautiful and historically significant churches.
121-123 N. Augusta St. was built pre-1870. This structure has long been important to the local Catholic community. It was built as the St. Francis Academy, then converted to a convent in 1880, and it continues to serve the church today.
St. Francis of Assisi was built in 1895. This imposing Gothic Revival church, designed in 1895 by T.J. Collins, replaced the original 1851 Catholic Church. Its walls are composed of stone from Pennsylvania, Indiana, and Virginia.
215 N. Augusta St. was built around 1800. In the days when Augusta Street was the busy Valley Turnpike, this house served as a stagecoach stop. Now covered with hand-hewn clapboards, it is one of Staunton's few remaining 18th-century log houses. This building currently houses the award-winning Frazier Associates Architects.
Augusta St. Methodist Church was built in 1876. This congregation was formed in 1866, making it one of Staunton's earliest African-American churches. In 1911, the building was remodeled and the Gothic Revival facade added by T.J. Collins.
400-600 N. Augusta Street's buildings were built between 1790-1910. Important to Staunton's African-American community, these buildings include Ebenezer Baptist Church (1910); 503 N. Augusta (ca.1800), a hotel, and Elks Lodge; and T.J. Collins' 1904 Mt. Zion Baptist Church.
There are many more sites of historic significance noted on the Historic Staunton Foundation walking tour map. Pick up a walking tour map from the kiosk outside the Visitor Center located at 35 S. New Street and visit some of the other historic districts in downtown Staunton. You can also view and download the walking tour map here. 
---
Newsletter Sign-up
Stay up to date on the latest and greatest happening in Staunton.