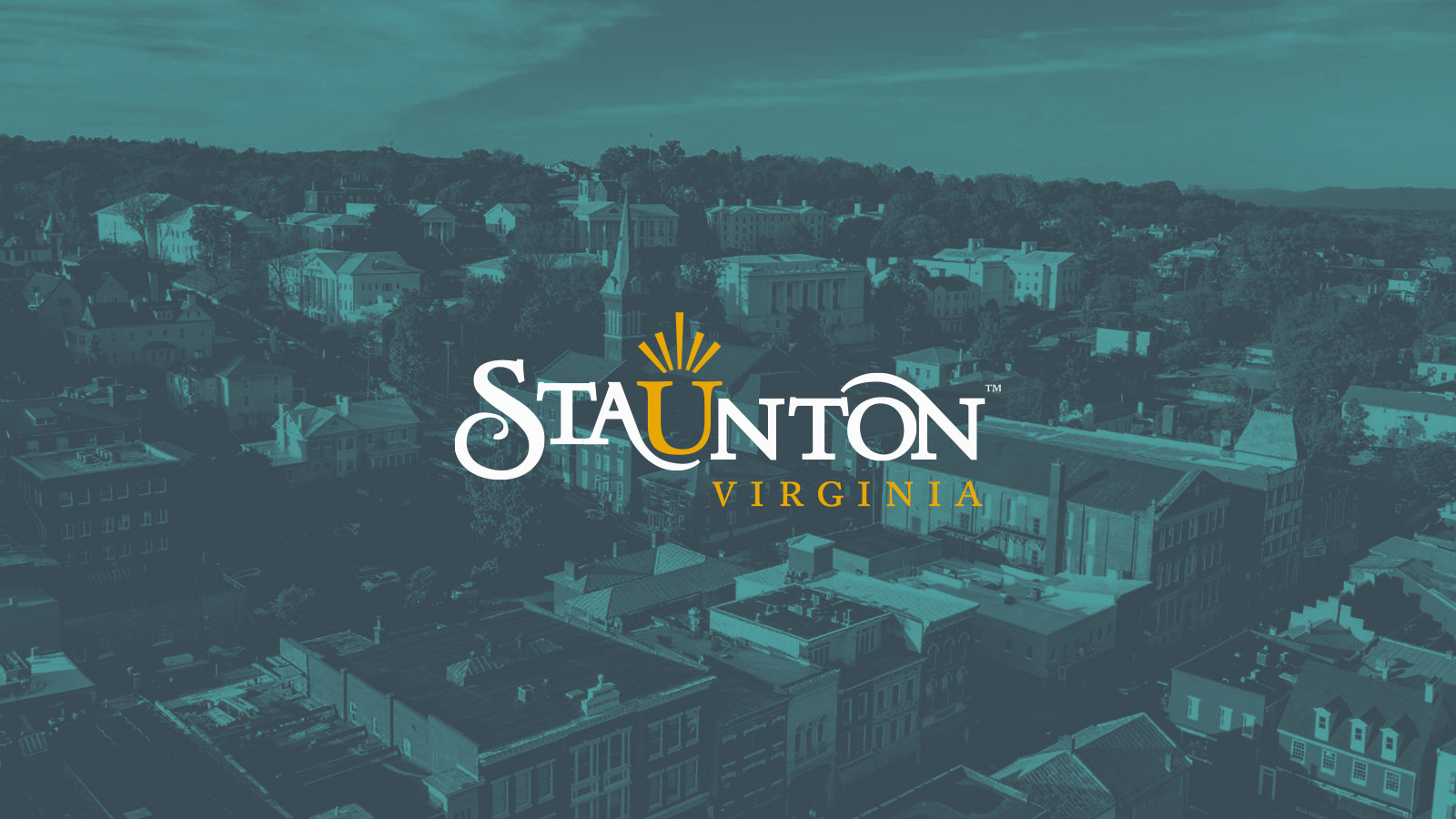 Explore Staunton on Foot: The Gospel Hill Historic District
---
The corner of Beverley and Coalter Streets was called Gospel Hill in the late 1790s when religious meetings were held here at Sampson Eagon's blacksmith shop. Today, the intersection marks the heart of this gracious neighborhood of shady streets and elegant homes that represent a century of domestic architectural styles. The district was listed in the National Register of Historic Places in 1985.
Where to Park
Park in the New Street Parking Garage or park along the street which has a two-hour limit.
Market Street
Exit the New Street parking garage along the ramp between the Stonewall Jackson Hotel & Conference Center and the American Shakespeare Center's Blackfriars Playhouse. Turn right onto Market Street.
19 S. Market St. was built in 1810. Named Kalorama—Greek for a beautiful view—this house stands on the site of William Beverley's manor house. Since the 1830s it has been used as a girls' school, a hotel, and the public library.
Turn left onto Kalorama Street.
Kalorama Street
215 Kalorama St. was built in 1891. The stone front was designed by T.J. Collins for City Treasurer Arista Hoge. Note the date and initials A.H. carved into the facade. It is Staunton's only Richardsonian Romanesque residence.
The 200 block of Kalorama St. was built between 1870-1910. This late 19th-century neighborhood of large homes boasts styles ranging from Italianate to Colonial Revival. T.J. Collins designed 227 Kalorama St. in 1898 using Jacobean details.
Turn left onto Coalter Street.
Coalter Street
10-22 S. Coalter St. was built in the late 19th-century. This block illustrates adaptations of Colonial Revival, Queen Anne, and Shingle styles. Limestone walls and steps are prominent features of Staunton streetscapes.
Corner of Coalter and Beverley Streets
238 E. Beverley St. was built in1840. Legend has it, in the early 1800s, Sampson Eagon, a founder of Staunton's Methodist Church, held revival services on this site—hence the name Gospel Hill. T.J. Collins remodeled this building in 1915.
18 N. Coalter St. was built in 1870. T.J. Collins's 1898 remodeling of the original house included a wrap-around porch, now removed. Chateauesque-style features include classical detailing, decorated chimneys, and irregular roofline.
The Woodrow Wilson Birthplace was built in 1846. This twelve-room, Greek-Revival-style house was built by the First Presbyterian Church as their manse or minister's home. Woodrow Wilson was born here on December 28, 1856.
Turn onto E. Beverley street to see one of the most beautiful residential areas in Staunton.
East Beverley Street
402 E. Beverley St. was built in 1908. The symmetrical design and exaggerated proportions of this house typify early 20th-century Colonial Revival—a free interpretation of the style with details inspired by Colonial precedents.
437 E. Beverley St. was built in 1888. Jed Hotchkiss, aide and mapmaker to Generals Lee and Jackson built this addition onto the front of a circa-1840 house, and named it The Oaks. Hotchkiss's campaign maps are in the Library of Congress.
605 E. Beverley St. was built in 1893. A fine example of Queen Anne architecture, Oakdene was built by Edward Echols, Virginia's Lt. Governor (1898-1902). It employs every imaginable building material. Note the owl atop the turret.
654 E. Beverley St. was built in 1869. Edmund Cabell, who was described prior to the Civil War as a "freeman of color", built this two-room log home. The original roof was wood shake but has been replaced with tin. Interestingly, this the only remaining exposed log structure in Staunton.
Virginia School for the Deaf and the Blind (VSDB) was built between 1839-1846. Baltimore architect Robert Cary Long designed the VSDB. The magnificent Greek Revival main building, with its massive columned portico, was completed in 1846.
There are many more sites of historic significance noted on the Historic Staunton Foundation walking tour map. Pick up a walking tour map from the kiosk outside the Visitor Center located at 35 S. New Street and visit some of the other historic districts in downtown Staunton. You can also view and download the walking tour map here.
---
Newsletter Sign-up
Stay up to date on the latest and greatest happening in Staunton.