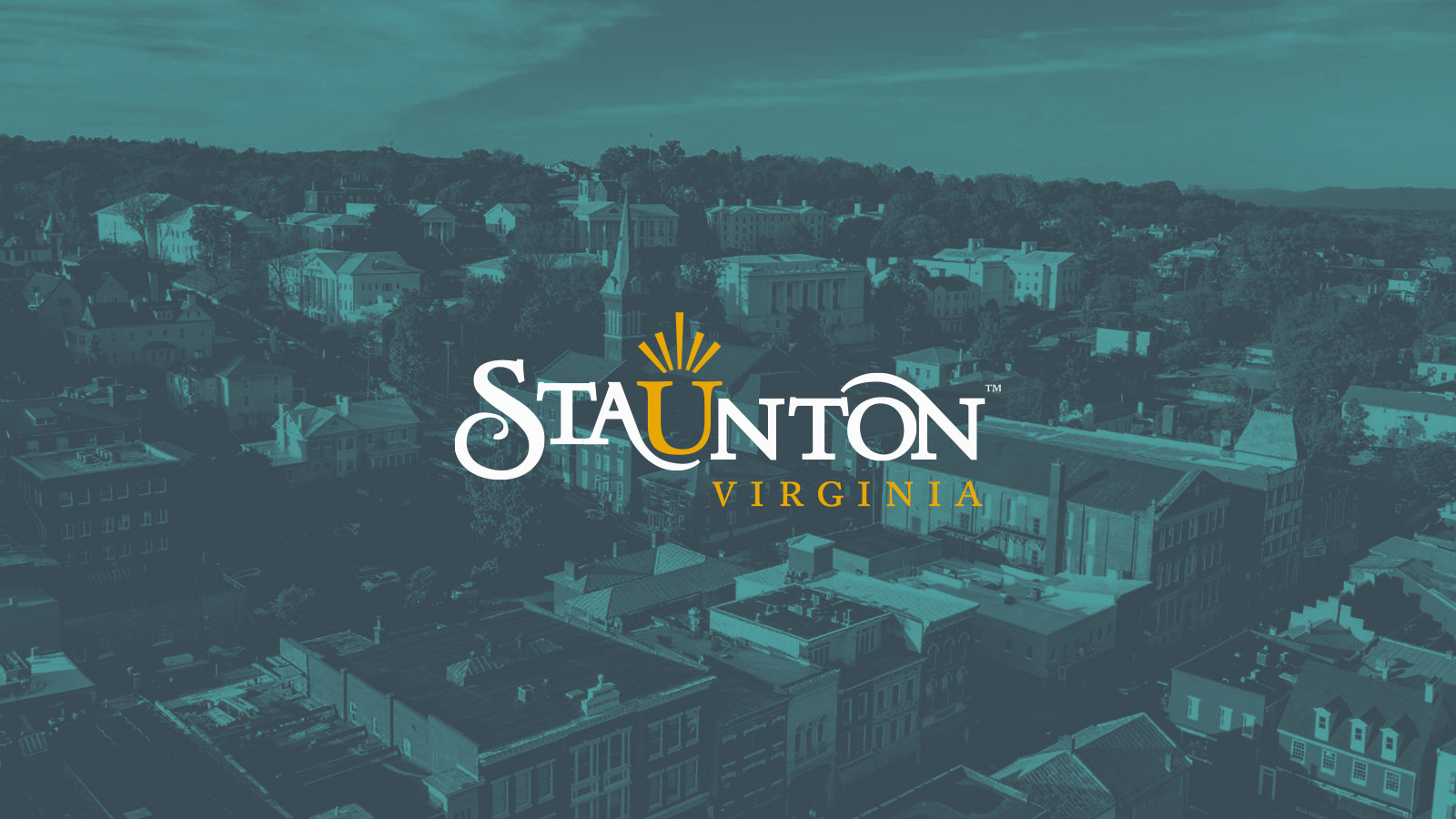 Guide to Arts and Culture for Staunton
---
From Shakespeare performances to giant metal sculptures to delicate glass art, Staunton offers its residents and visitors a wealth of artistic experiences. It's been a tough year for those who rely on visits to performance spaces and galleries, so now that things are opening up a bit, make sure you help keep the arts and culture scene alive and thriving in Staunton. You'll also enrich your life!
American Shakespeare Center
Staunton's most famous contributor to the arts and culture scene is American Shakespeare Center's Blackfriars Playhouse. Not only does the playhouse perform Shakespeare's masterpieces (and more), it also lets you get a sense of how the plays were actually performed in the space. Visitors to the Blackfriars can attend performances that include scholarly lectures or talk sessions with the actors. They can take behind-the-scenes tours of the space and sign their kids up for camps. During the pandemic, the Blackfriars shifted gears and offered performances in alternative spaces, including outdoors on the lawn at the Blackburn Inn. The Blackfriars also filmed seven productions to air digitally on BLKFRSTV. Camps still educated young people, but they were virtual. The ASC SafeStart program will bring "safe, live theatre to audiences online, outdoors, and inside in our beloved Blackfriars Playhouse."
Staunton Augusta Art Center
Located in the R.R. Smith Center for History and Art, the two galleries at the Staunton Augusta Art Center host regular shows of work by regional artists. With the beautiful, historic hotel building designed by T.J. Collins in 1893 as a background, the curated exhibits will inspire you. Original work is available for sale in the gift shop as well as the annual Art for Gifts sale each winter holiday season. The SAArtC also hosts the annual, juried Art in the Park Festival, scheduled this year for September 4-5. Enjoy a day in Gypsy Hill Park exploring the vendor's open-air displays while live music happens on the bandstand, and kids take advantage of a number of free activities. The art center runs workshops and summer camps for children. There's a community arts calendar on their webpage that gives you a centralized schedule of all the upcoming arts happenings in the area.
CoArt Gallery & Beverley Street Studio School
After you contemplate paintings, photographs, and more by local artists at the CoArt Gallery, you should buy your favorites to take home and display on your own walls. Serious art students can sign up for a class with the Beverley Street Studio School. Lectures, workshops, and classes for teens and adults are held in a variety of forms including in-person, Zoom, and outdoors. Love nature? Sign up for plein air painting this June or a course devoted to drawing trees.
Staunton Music Festival
The Staunton Music Festival's annual 10-day summer festival includes world-class chamber music ranging from the Middle Ages to commissioned world premieres. This "immersive classical musical experience" brings over 80 acclaimed chamber musicians to Staunton to perform a number of concerts in a variety of downtown Staunton settings.
Heifetz International Music Institute
The Heifetz International Music Institute educates young musicians in their artistic growth and treats the community to a variety of world-class listening opportunities. After a year of online programming and virtual concerts during Covid, Heifetz will perform live music again as part of its Ensemble in Residence concert series.
Sunspots Studio & Glassblowing
You don't have a Sunspots glass ornament hanging in your window or on your Christmas tree yet? Don't worry. Not only can you purchase glass art, glassware, vases, and jewelry at Sunspots Studios & Glassblowing, you can make yourself comfortable in the onsite studio and watch the artists making the art. The live demonstrations happen every day, and the artists will explain what they're doing in each step of the blowing, coloring, and shaping process. Once the glass cools, you can come back and take it home with you!
Virginia Museum of Fine Arts Artmobile
The Virginia Museum of Fine Arts Artmobile mobile museum and studio will make a stop at the Sunspots Pavilion on May 29-30. The artmobile travels around Virginia carrying selections from the VMFA collection to share with visitors. As visitors view the art, they'll actually be connected with museum educators via Wi-Fi, so they can get a real-time lesson! If you miss your chance to see the artmobile in Staunton, you can catch it at Waynesboro's Fall Foliage Art Show on October 9-10.
Murals
Make time to walk down West Beverley to the corner of North Central Avenue to visit the "You Belong Here" mural. Painted in 2019, by Charlottesville artist Christy Baker, this colorful painting covers the entire side of a building with its welcoming message and Shenandoah Valley imagery of cardinals and the Blue Ridge Mountains. Nearby Waynesboro also boasts murals along its Street Arts Trail. More than a dozen interesting and beautiful works have been created during the annual Street Arts Festival.
Giant Metal Sculptures
You can't miss the giant watering can as you turn under the railroad tracks and head into Staunton's downtown, but did you know you can find more giant metal sculptures if you know where to look? Ferguson Metal Fabrication created carbon steel flower pots, nuts, books, eyeglasses, crutches, and shoes for the city and area businesses, and they bring a surprising touch of whimsy to the urban landscape.
Oak Grove Theatre and ShenanArts
Staunton is home to two community theaters that, in normal years, offer robust schedules and a chance to enjoy lots of local talent. Oak Grove continues to offer virtual programming and hopes to resume some of its outdoor productions this summer for its 68th season. No date has been set, but ShenanArts will resume normal programming as soon as it is able.
Shops Offering Handmade and Fair Trade Crafts
The Potter's Daughter Studio is home to both a pottery and painting studio and Concepts Creative constructs custom furniture out of reclaimed wood and other materials.
If you're looking for handmade and fair trade crafts, clothing, art, and jewelry by both domestic and foreign artists, make sure to visit Harmony Moon, Latitudes, Blair Made, and Made; By the People, For the People. The Sparrow's Nest and Medieval Fantasies both carry cool, handmade products.
Nearby
Wayne Theatre
Nearby Waynesboro also has a history and reputation for supporting the arts. Each year, the Wayne Theatre brings many performances to town, including musical theater, movies on the big screen, live music, and art shows. During Covid, the Wayne moved much of its programming online with its "At Home with the Wayne" program. The program has continued to air classic movies as well as taped encore performances of its past hits. Teens and adults have had lots of chances to sign up for online workshops including makeup art, singing, auditioning and more. While much programming remains virtual, the Wayne's calendar has recently begun filling out with more live events, now that we better understand Covid safety protocols.
Shenandoah Valley Art Center
The Shenandoah Valley Art Center is another wonderful community asset for the arts. Each year, SVAC brings us the Virginia Fall Foliage Art Show. Set against a background of autumnal color, the juried show draws 150 artists to downtown Waynesboro. SVAC hosts a rotating series of exhibits in its galleries and provides art education for children and adults alike with a wide range of camps, classes, and workshops, which are being run with Covid safety measures in place.
P. Buckley Moss Gallery
Buckley Moss became famous by creating "Valley style" watercolors of the Shenandoah Valley, its people, and its history, especially the traditions of the Amish and Mennonites. The P. Buckley Moss Gallery in downtown Waynesboro exhibits a large selection of artwork for view and purchase.
---
Newsletter Sign-up
Stay up to date on the latest and greatest happening in Staunton.