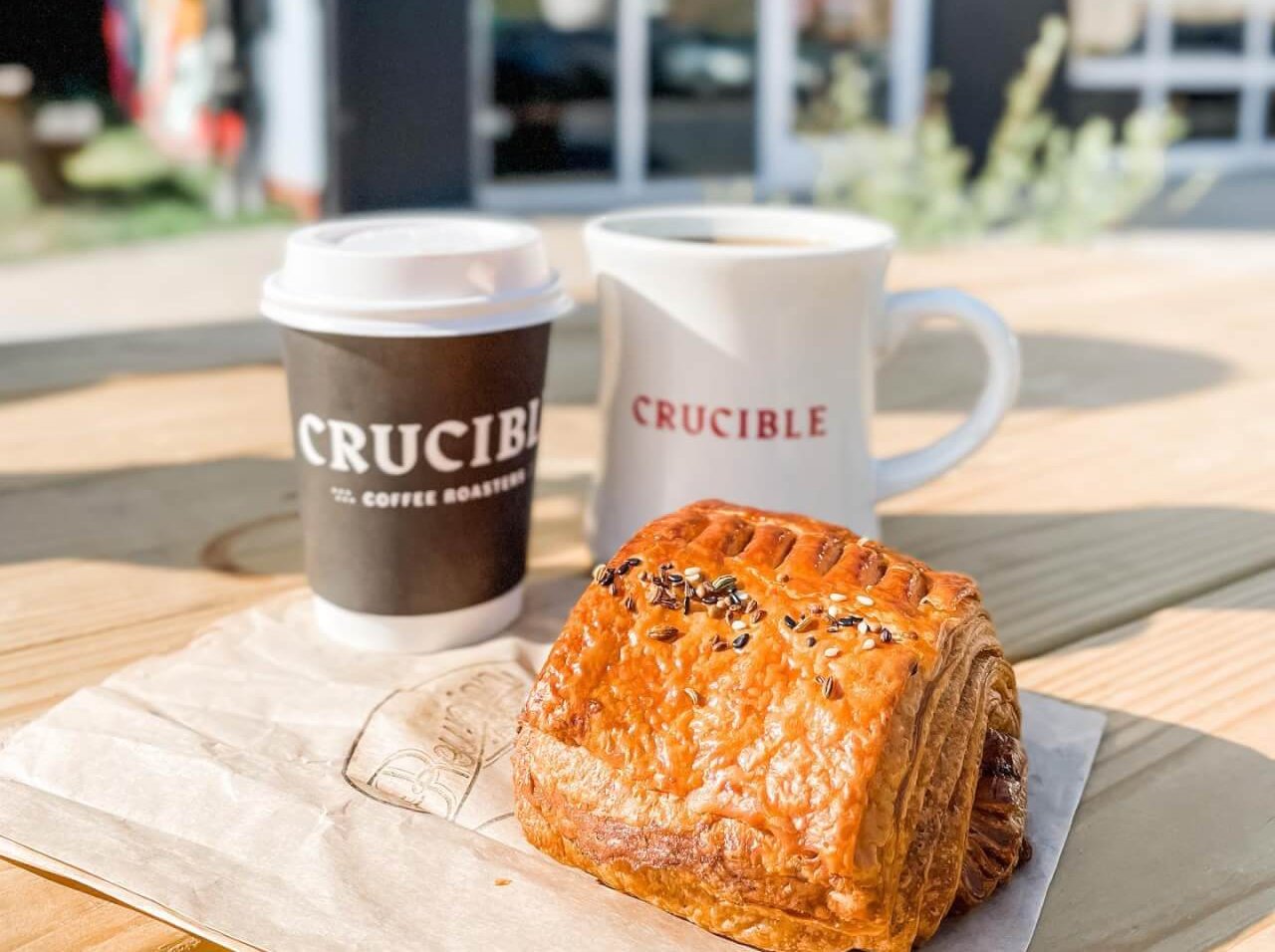 Refreshing Staunton Summer Drinks
---
You've had a full day exploring the great outdoors or experiencing the history and culture of Staunton. Now it's time to cool off and unwind with a beer, cocktail, iced coffee, or a shake! Whether you're cooling off with the kids, grabbing a cold one with your friends, or taking a break before heading off on your next adventure, here's where to get a refreshing summer drink in Staunton.
Cold Beer, Cider and Wine
There's nothing that feels better after a hot day of yardwork than a cold beer. Here's where to get icy brews in Staunton.
Relax in the Ciders From Mars taproom and enjoy a tasting flight or a glass of flagship Hellas Dry Cider or the limited edition seasonal Pink Oceans, a co-fermentation of Virginia apples and fresh strawberries.
Cool Cocktails
Cool off with a tasty cocktail at one of these Staunton locales.
Byers Street Bistro stirs up new specialty cocktails for each season. Try the summery cucumber mint fizz or the ginger whiskey sour. Enjoy your drink or a beer, or wine in this cozy and casual setting or on the brick patio looking out on the bustling Wharf historic district.
You'll feel like you've gone to the big city when you take a seat at the bar at Zynodoa. Choose beer, wine, or a unique cocktail that incorporates locally sourced ingredients like herbs, honey, or vinegar. You might also select beer or wine from the extensive wine list.
Whether you visit BLU Point Seafood Co. for a fresh seafood dinner or just drop in at the raw bar, make sure you also indulge in cocktails. How about an oyster shooter bloody mary or a mango rum punch? The BluBerry Lemonade features vodka, elderflower blueberry puree, and freshly squeezed lemon
Along with a menu of delicious Mexican fare, locally-owned Baja Bean stocks the bar with cocktails, wine, and a wide selection of craft beers on tap and by the bottle. May we suggest something from the margarita menu? The La Linda adds a touch of spice with fresh jalapeno and a cayenne-salted rim.
Celebrate hot weather with a summer cocktail at Clocktower Eats & Sweets. Add an appetizer or settle in for a full meal. Take advantage of the daily happy hour from 3-7 p.m. Another way to make happy hour special is to take a seat at the 40-foot antique bar at The Depot Grille. Order wine, beer, or a classic cocktail.
Sensational Smoothies and More
Refresh yourself with a fruity smoothie or a coffee drink on ice.
Cranberry's Grocery & Eatery's juice bar creates treats from natural and local ingredients. There's also a mimosa and a smoothie menu that incorporates all your favorite fruits, milks, nut butter, proteins, veggies, and more. Get more cold fruitiness with a refreshing ensalada at Gloria's Pupusuria. This fruity drink is made of mango, pineapple, and apples and garnished with chopped fruit.
By & By serves coffee as well as cold drinks like iced coffee, teas, and lattes. They also carry Italian sodas and make incredible coffee smoothies. Sip inside or relax in the quiet beer garden. Need your cold caffeine fix as you're heading out of town? Swing by the window at Queen Bean.
Satisfying Shakes
Indulging in a milkshake is perhaps the most underrated way to cool down. Here's how to score a shake in Staunton.
Kline's Dairy Bar makes fresh ice cream each day. You can enjoy it any way you like, but we recommend one of their 25 flavors of milkshake. Try peach, coconut, cheesecake, blueberry, or a combination of flavors of your choosing!
Wright's Dairy Rite has been making shakes with real fruit for 60 years. Try the strawberry, raspberry, pineapple, or cherry, or opt instead for a drink freeze. This version of an ice cream float is make from your favorite soda.
The Split Banana will make you a big shake from any of its two dozen delicious flavors of gelato. Choose cookies and cream, espresso, or peanut butter.
---
Newsletter Sign-up
Stay up to date on the latest and greatest happening in Staunton.