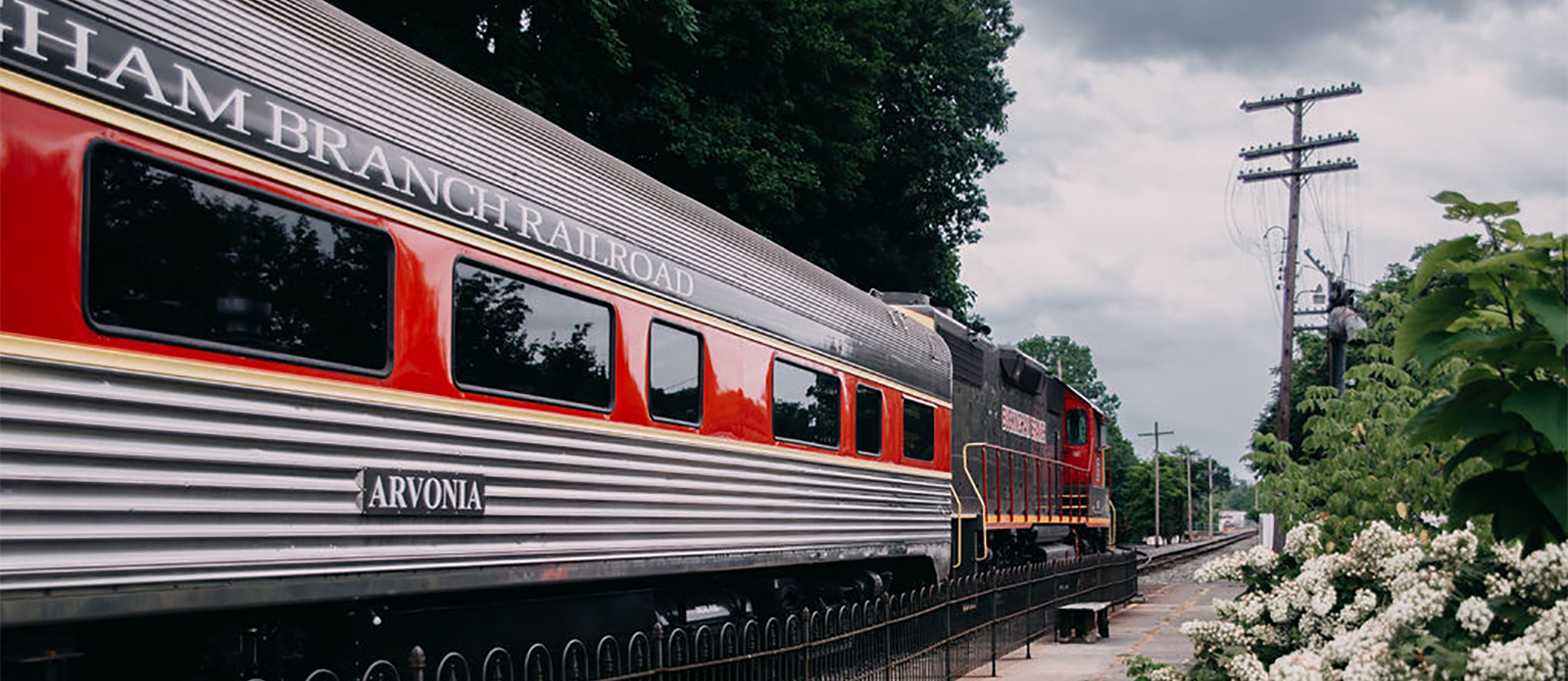 Ride the Virginia Scenic Railway from Staunton
---
The railroad came to Staunton in 1854 and helped transform a quiet town into a bustling commercial center. Alternative forms of shipping and transportation have claimed some of the local railroad's glory, but travelers have always been able to embark by rail from downtown Staunton. And now, train fans have a new way to ride the rails!
Starting in August, the Virginia Scenic Railway is offering recreational tours of the Shenandoah Valley that start and stop in historic downtown Staunton. Visit their web site at https://www.virginiascenicrailway.com/ or call at 434-391-9772.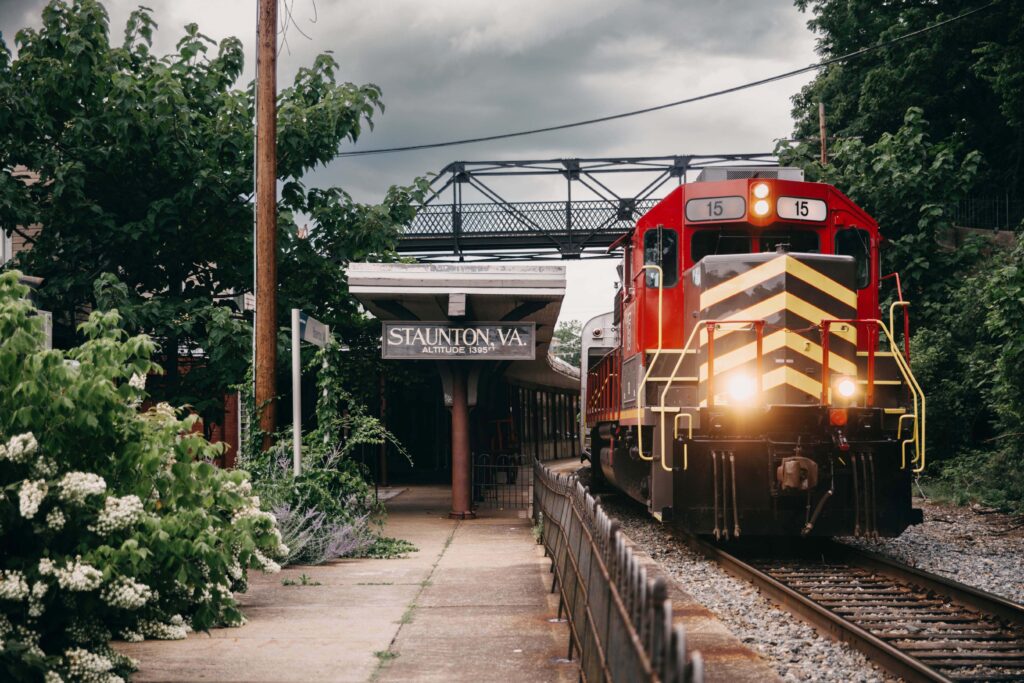 The Routes:
The Alleghany Special heads west from Staunton's historic downtown, passing through the rural landscape and working farms of western Virginia as you wind your way towards the George Washington and Jefferson National Forest before turning around in Goshen for the trip back to Staunton.

The train departs Staunton at 10:30 a.m. Thursday – Sunday.
Tickets cost $110 and include a meal, dessert, and beverage in a souvenir glass.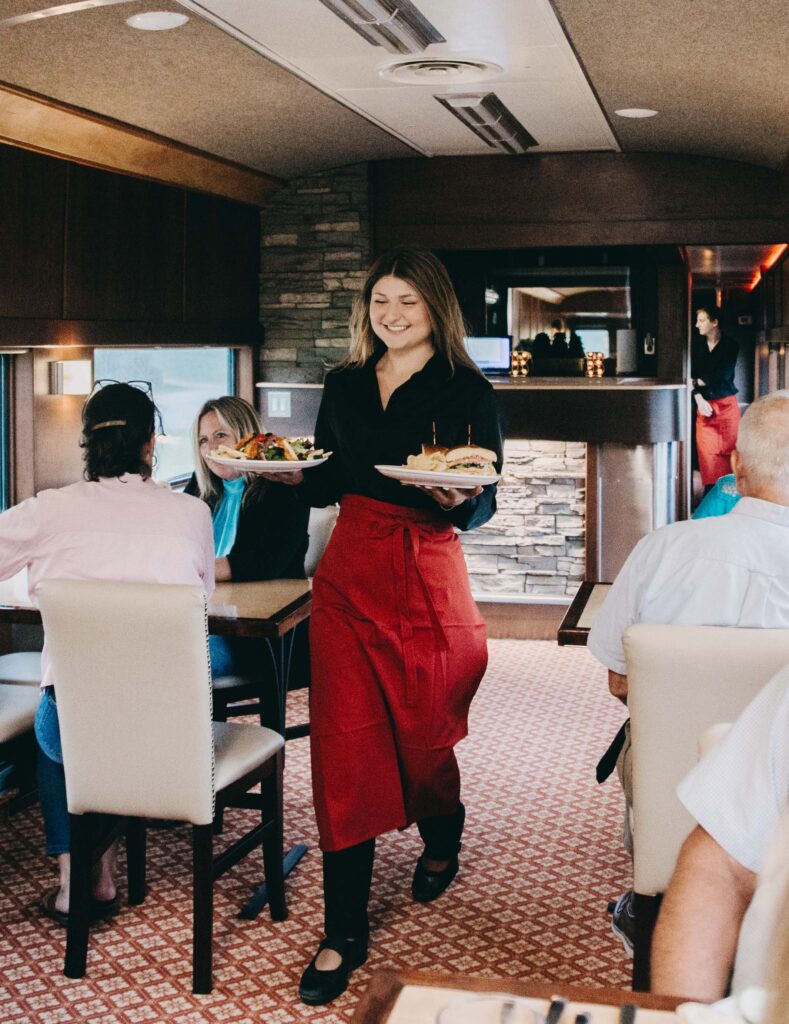 The Blue Ridge Flyer goes east from Staunton towards the town of Ivy. On the way, you'll pass by Staunton and Waynesboro before ascending roughly 1,000 ft up to Afton Mountain where you'll experience the thrill of roaring through the 4,237 ft. Blue Ridge Tunnel before turning around for a repeat run through the tunnel.

The train departs Staunton at 3:30 p.m. Thursday – Sunday.
Tickets cost $110 and include a meal, dessert, and beverage in a souvenir glass.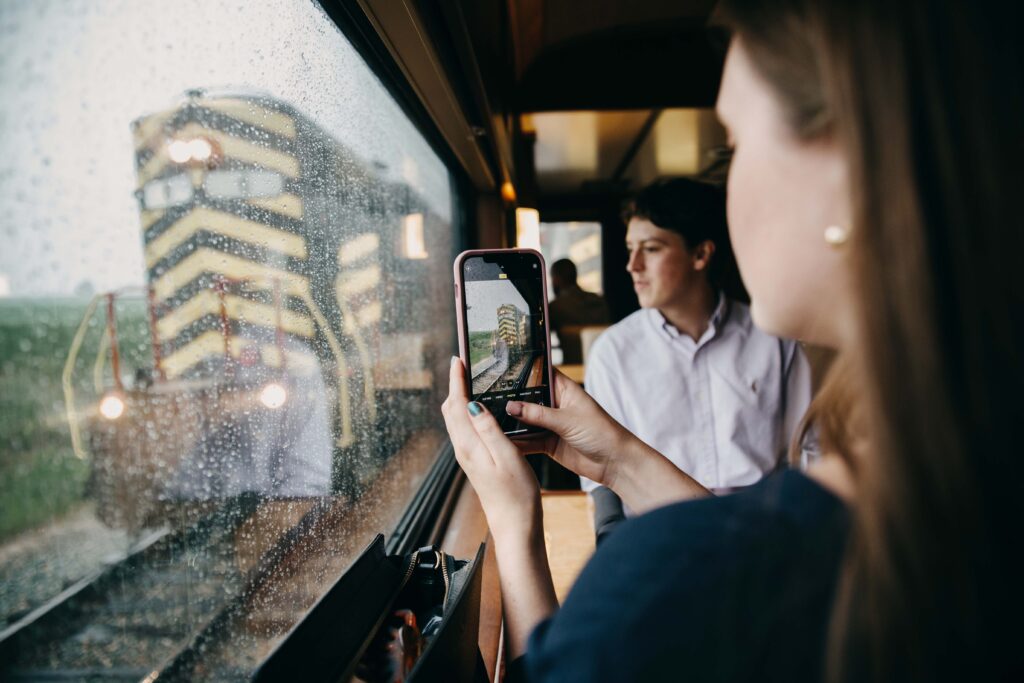 Coming in December: Santa Trains will be shorter trips geared for younger audiences.
The Details:
All trips last 3 hours and depart from Staunton's Amtrak station.
Trips are available Thursday-Sunday.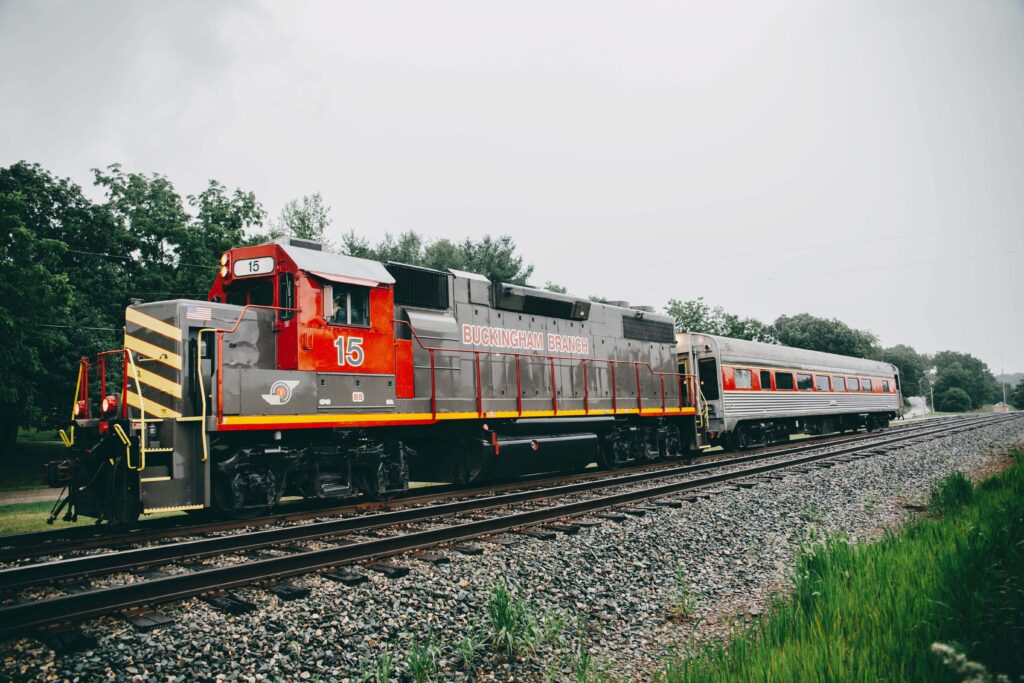 Staunton's Railroad History
Staunton was a sleepy town until the 1840s when the new Staunton-Parkersburg Turnpike helped it grow into a thriving commercial center. The town's growth accelerated again when the Virginia Central Railroad arrived in 1854. What's now the Wharf Historic District grew up around the train depot to handle merchandise and house passengers. Along with warehouses and hotels, this district also featured saloons, distilleries, liveries, and brothels. Despite a history fraught with the perils of fire, flood, war, and abandonment, significant historic architecture survives.
Eat and Stay Near the Train Station
Book a stay at Gibson's Warehouse, an updated space in a historic building with ties to railroad history!
Eat breakfast or lunch at Serendipity Java Bar and Eatery, a new cafe serving morning beverages, breakfast and grilled sandwiches, and fresh pastries. The building also houses the American Hotel, now a wedding venue, where in 1868, President Ulysses S. Grant raised his hat to the serenading Stonewall Brigade Band in an early public act of reconciliation after the Civil War.
Here on a Saturday morning? Stroll the Staunton Farmers' Market for fresh produce, baked goods, meats, flowers, and more.
Other Train-Themed Things to Do in Staunton
Tour Staunton's Wharf Historic District, which was named because of its location next to the railroad depot and the way workers would set up gangplanks to move goods to and from the warehouses. The Wharf buildings were constructed between 1870 and 1910. They were once much more extensive and spread through the area that is now the Wharf parking lot. Structures here were damaged by a flood in 1896 and destroyed by fire in 1911 and again in 1940.
The bungalow-style train station was built in 1902, but it's the third on the site. The first was strategically destroyed during the Civil War, and the second was demolished by a runaway train in 1890. Some say the site is still haunted by those who perished! To learn more, sign up for a Ghosts of Staunton ghost tour.
Make sure to climb up to the Sears Hill Bridge, a 1905 footbridge that crosses the railroad tracks. The bridge is on the National Register of Historic Places. The steps are steep, but views from the bridge and nearby Wilson Park are phenomenal. Interpretive signs point out important landmarks.
Ride the miniature Gypsy Hill Express, which has been looping its track in Gypsy Hill Park and delighting kids for over 60 years. Rides cost $1, and the train runs from 1 to 5 p.m., Saturdays and Sundays, May through October.
Head east to Afton Mountain and hike the Blue Ridge Tunnel Trail. This out-and-back adventure includes a mile-long tunnel built in the 1850s and once the longest of its kind in the country. Don't worry: this tunnel is no longer used by trains!
---
Newsletter Sign-up
Stay up to date on the latest and greatest happening in Staunton.