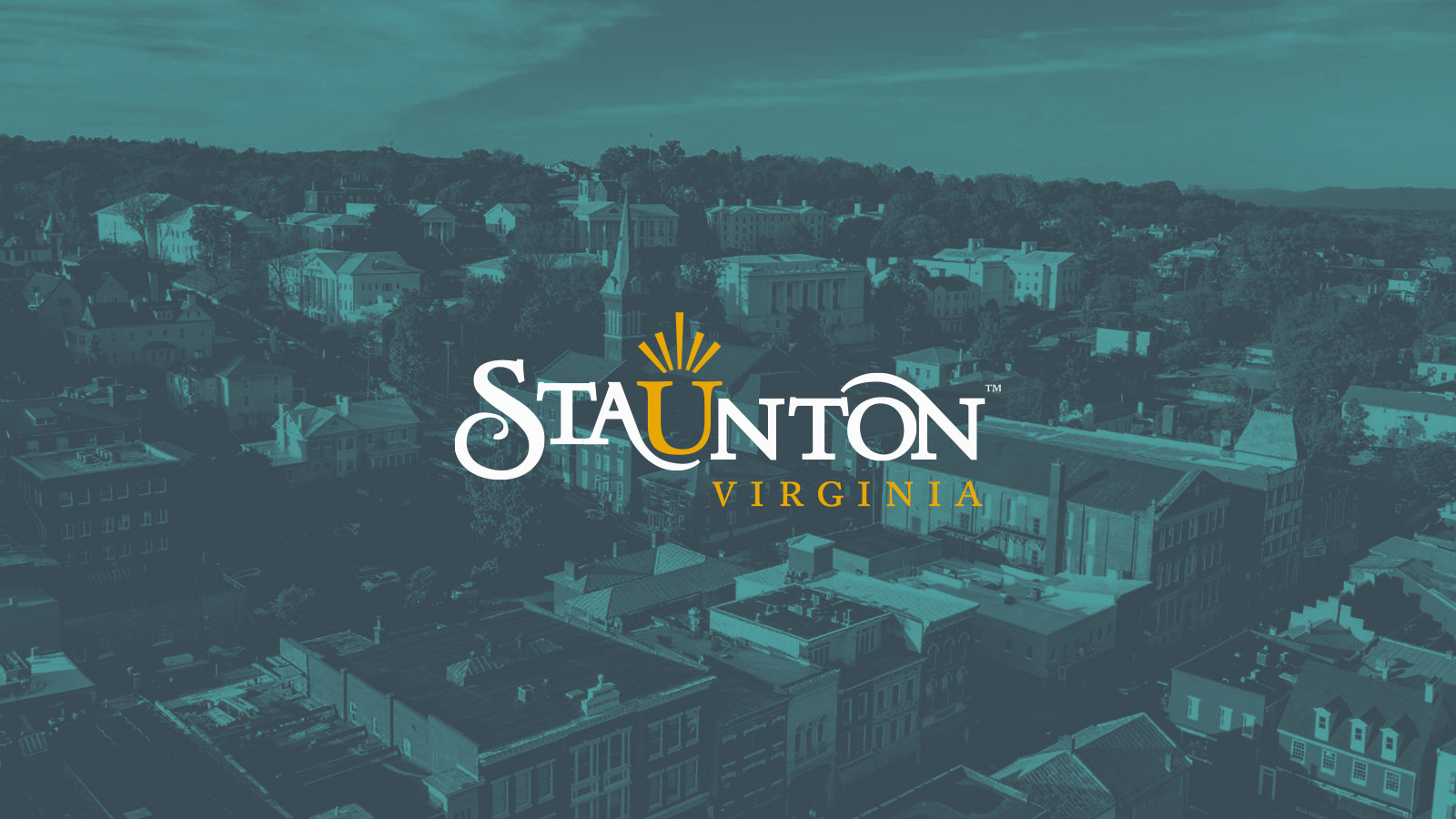 Spring Break (And Summer) Survival
---
Spring break is here and that means it's time to kick the cabin fever and get outside with the kids. Now that the weather is warmer, Staunton is bursting with stuff to do. Visit for a day or spend a weekend. Here's your guide.
the Train Obsessed
Does your family love trains? Visit the historic train station and Sears Hill Bridge. You'll see the tracks – and Staunton – from above. On the other side of town, the Gypsy Express Mini-Train runs on the weekends from May to October in Gypsy Hill Park. For an awesome display of model train layouts and railroad art, head to the Augusta County Railroad Museum in the Staunton Mall. And if your obsession leans toward fire trucks, you'll like the Staunton Fire Station, where you can see JUMBO, the oldest motorized fire engine in Virginia and the only remaining 1911 Robinson fire engine.
History Buffs
Pack a picnic and rent a wagon for a day of exploration at the Frontier Culture Museum. You'll learn about the Valley's earliest settlers as you make your way from the Old World to the New. Costumed interpreters and farm animals bring the farmsteads to life. Older children might enjoy learning about the life and legacy of our 28th President at the Woodrow Wilson Presidential Museum.
Hikers and Bikers
Montgomery Hall Park is one of Staunton's best kept secrets with its rolling hills and quiet woodlands. The park includes 148 acres of nature hiking and mountain biking trails. Younger children just getting used to their wheels might prefer the mostly flat, 1.3-mile paved loop at Gypsy Hill Park. Staunton is only a stone's throw from Shenandoah National Park and the George Washington and Jefferson National Forest which are filled with hikes and other outdoor recreation.
Theater Lovers
Don't miss a chance to enter the Bard's world at the American Shakespeare Center's Blackfriars Playhouse. See a play and be sure to schedule a tour so you can go behind, under, and even on stage! If you're looking for films, visit the Visulite where Mom and Dad can sip a glass of wine or beer during the show. And for a real bargain, check out Legacy Theaters, where all tickets are only $3.
Playground Aficionados
Located in Montgomery Hall Park, Nature Ridge is designed for imaginative play. It features a tunnel, mud kitchen, elevated walkways, pirate ship, chimes, and sand pits.. Montgomery Hall park also has a traditional playground and a public pool for warmer weather. Gypsy Hill Park offers a large playground with structures designed for children ranging from 2-12. It also offers a tot lot for the youngest crowd.
Shop 'Til You Drop
Pop in to play at Pufferbellies, the largest independently owned toy store in the Shenandoah Valley, and enjoy the carefully curated selection of toys, games, and books. Gaming fans will find all kinds of gaming and hobby supplies including dice, living card games, and hobby rocket kits at the Dragon's Hoard. Video game enthusiasts can purchase games and consoles at Game Stop. And for beautiful dollhouses and the detailed miniatures to furnish them, try Ware House Miniatures.
Treasure Hunters
If you have an hour and a team of sleuths on your hands, take them to Crack the Code escape room and work together to solve puzzles and escape. Themes include The Dark Mage's Rise, Haunted Mansion, and Steampunk City. Ages 10+. If you want to get more mileage under your belt, explore different parts of Staunton on foot using the free app, Traipse! Traipse provides an adventure that is half historic tour and half scavenger hunt. You can even build your own tour based on your interests, time and even level of difficulty.
Artists and Crafters
For a cool and unusual experience, check out the live glassblowing at Sunspots Studios. Artists blow bubbles from lumps of molten glass and turn it into ornaments, vases, and other beautiful pieces. Sunspots offers a chance to try your own hand at this (with the help of a trained artist) when you try "Blowing Your Own Ornament." Enjoy the art gallery experience and support local artists at the Co-Art Gallery and the Artisans Loft. Visit the R.R. Smith Center for art and history. And if your kids like to build models, take them to Staunton Trains and Hobbies for model kits and supplies.
Trolley Riders
Want to relax as someone else drives you around Staunton stopping at all the important attractions? Ride the green trolley for 25 cents per rider, per trip. The Green route runs every 30 minutes from the Visitors Center located at 35 S. New Street. Check out the Victorian architecture from your seat, or hop off to view the Woodrow Wilson Presidential Library & Museum and Gypsy Hill Park where the kids can feed the ducks.
Hungry Bellies
Order by the slice or by the entire pie from Shenandoah Pizza & Taphouse. Locally named, gourmet pizzas, feature a variety of ingredients including dill pickles for those who want to stretch their comfort zones. The Depot Grille is a good place to go for a kid-friendly experience with a big menu, and if you're looking for old-fashioned burgers (and ice cream to follow) head to Wright's Dairy Rite. Speaking of ice cream, other Staunton hot spots include Kline's for custard-style ice cream and the The Split Banana for homemade gelato.
Festival Folk
Spring break over? Visit Staunton for festivals during the warmer months, including Earth Day, Art in the Park, and Virginia Hot Glass Festival. For other special events and weekly happenings check out Staunton On Tap, our schedule of events with all the latest happenings.
---
Newsletter Sign-up
Stay up to date on the latest and greatest happening in Staunton.