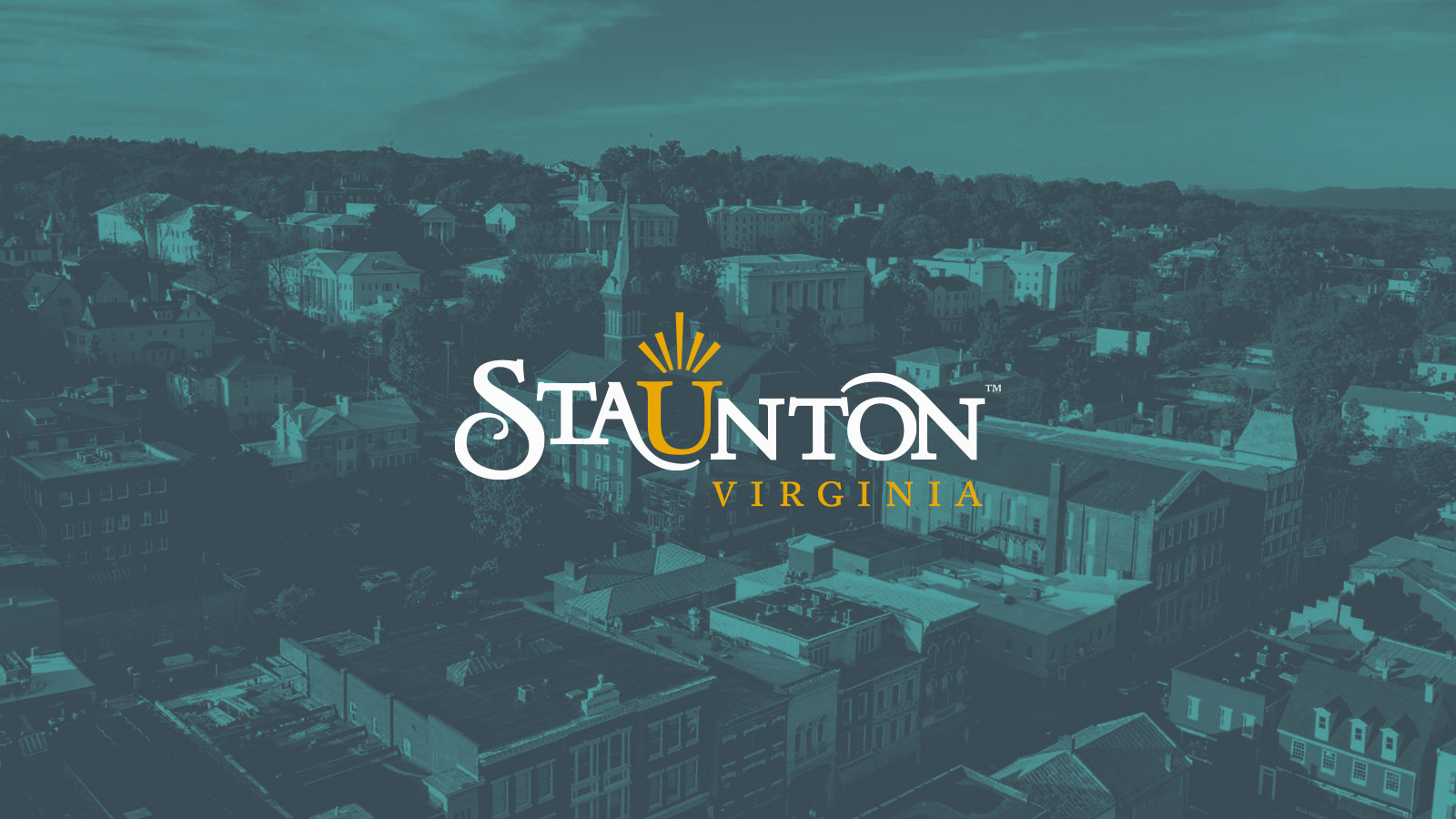 Staunton's Sky Shows: Six Places to Watch a Sunset
---
Staunton might be known for its Shakespeare, but Mother Nature puts on some pretty great performances as well. Showing nightly, a Staunton sunset is beautiful, peaceful, and more satisfying than Netflix. Here are six great vantage points for catching nature's award-winning performances.
Balcony at the Pompei Lounge
The Pompei Lounge is located upstairs from Emilio's Italian Restaurant. This unique two-story watering hole offers both indoor and outdoor seating in a variety of configurations. A seat on the balcony at the front offers views of Staunton, Beverley Street, and spectacular sunsets. Raise your glass to that evening color!
Reservoir Hill Park
Often overlooked, Reservoir Hill Park is a quiet 4-acre spot at the top of Staunton. It sits on one of the city's highest points and at one time housed the city's water supply. The large brick structure you see today is what remains of the reservoir. The park stays open until 11 p.m., so you'll have plenty of time to crush on the sunset and panoramic view.
Barren Ridge Vineyards
The sunset views from Barren Ridge Vineyards are incredible. Just a short drive out of town, the pastoral setting and delicious wine (of course) will work wonders on frazzled nerves. Pack snacks or a picnic, buy wine by the glass or bottle, and prepare to unwind. This vineyard is family friendly and often features live music. Dogs are welcome on the patio. The vineyard is open until 9 p.m. from Thursday-Saturday. It closes at 6 p.m. on other nights.
Thornrose Cemetery
Thornrose Cemetery, built in 1849 and considered to be one of the most beautiful and historic cemeteries in the country, is a lovely, peaceful spot to view the sunset. Wander your way up the hill to the Confederate monument and feast your eyes on the view. Far from creepy, the sight of the grave markers and statuary silhouetted against the evening colors is quite beautiful. Finish up your walk quickly, though. The cemetery closes at dusk.
Terrace at Second Draft Bistro
The terrace of the historic Blackburn Inn is a lovely place to enjoy drinks, friendship, and sunsets. Gaze out over the manicured grounds and indulge yourself in an overnight stay. Enjoy the gorgeous summer evenings with drinks on the patio and lite bites on certain evenings throughout the summer. As patio seating is limited, feel free to bring a blanket and enjoy the spacious lawns. Check the Blackburn Inn's 
website for details.
Sears Hill Bridge
The Sears Hill Bridge, the 100+ year-old pedestrian link between Sears Hill and downtown,  is one of Staunton's sunset hotspots. It has a lot going for it. It's easy to get to, has height, has history, it's cool looking, offers a fantastic view of downtown, and has easy access to restaurants and watering holes so you can catch a drink or dinner after you snap your sunset pics.
Mary Baldwin University
There are a million reasons to attend Mary Baldwin University, and its access to sunsets must be somewhere on that list. Drive or climb up to the top of Cannon Hill (originally part of Staunton Military Academy) or watch the sun go down from Rose Terrace. While on Cannon Hill, check out the WWI memorial and the solar flower, MBU's source of renewable energy.
Humpback Rocks
It's a rite of passage for many people who grew up in the area to visit Humpback Rocks for a sunrise or sunset viewing. The 2-mile hike is steep and strenuous, but the views out over the Shenandoah and Rockfish Valleys are so worth it! Make sure you give yourself time to get back to the car before it gets too dark. Carry a good flashlight and watch your step on the way back down.
Here's a fun webpage that tells you when the sun will rise and set each day. In addition, you'll be able to throw around brainy terms like nautical or civil twilight. Remember that the best time to take photographs is the hour before the sun sets or the hour after it rises. Photographers call it the golden hour, and here's a link to a calculator.
---
Newsletter Sign-up
Stay up to date on the latest and greatest happening in Staunton.