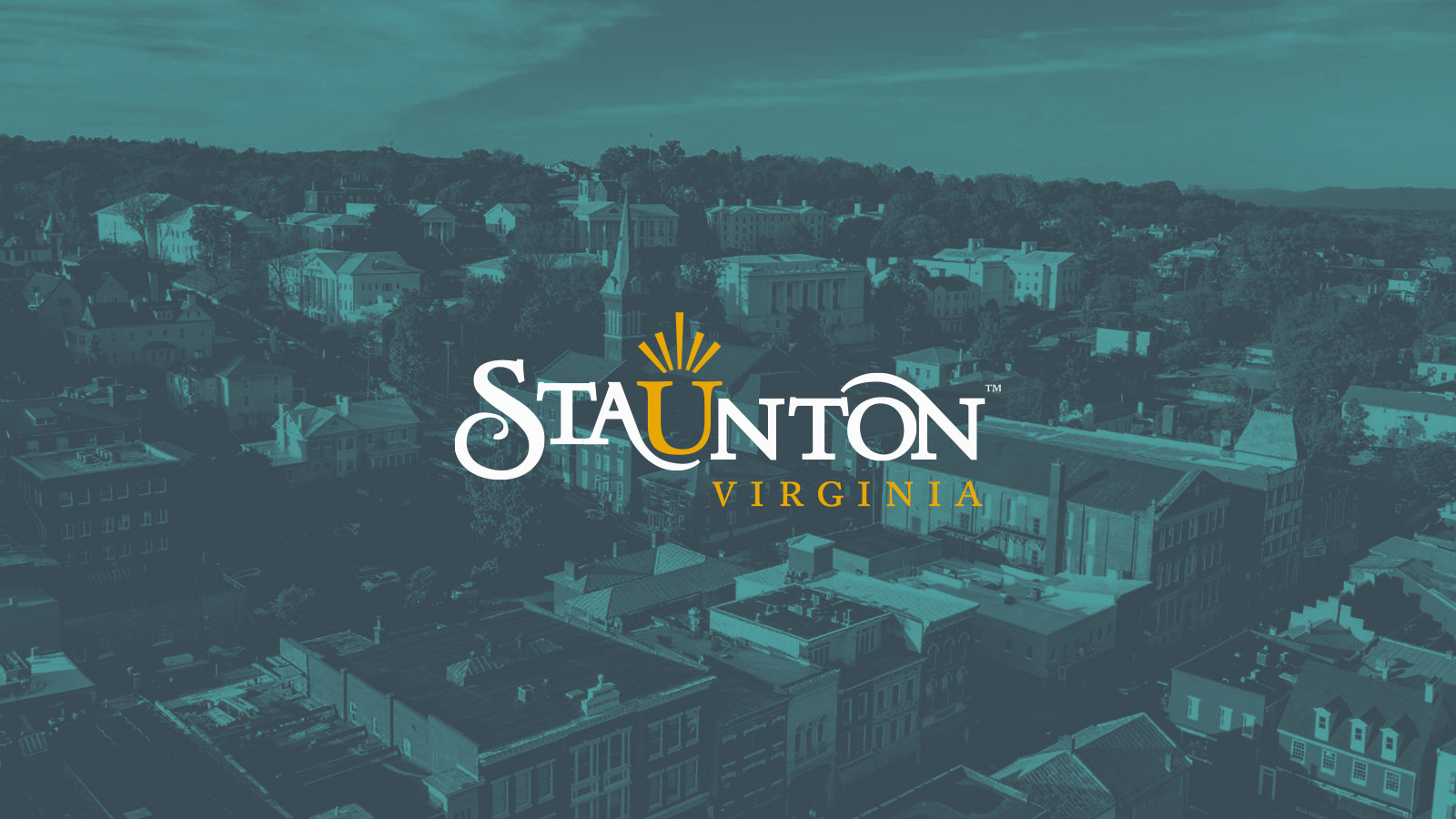 Staunton's Sweetest, Tangiest, Saltiest Margaritas
---
It's time to brighten up the shortest days of the year with a frosty mix of tequila, triple sec, lime, and more. Since the 1940s, bartenders have been putting their secret twists into this classic. Whether you enjoy yours frozen or on the rocks, there's a sweet, tangy, salty burst of flavor waiting for you in Staunton!
Baja Bean / 9 W. Beverley St.
Baja Bean is the place for delicious Tex-Mex food. They also have a well stocked bar that includes beers on tap and by the bottle, wines, and mixed drinks like margaritas. You'll definitely want to try the pomegranate margarita, which includes Espolon Silver, pomegranate juice, lime juice, and pomegranate arils, all served in a Baja pint glass for $11. This pairs perfectly with chili lime tacos, fish tacos, or chopped salad.
Can't get enough? Baja was kind enough to include the recipe:
Pomegranate Margarita
1.5 oz Espolon Silver Tequila 

equal parts pomegranate juice and sweetened lime juice 

ice 

Shake and top with pomegranate arils, a lime wheel and your choice of salt or no salt!
Byers Street Bistro / 18 Byers St.
A round of margaritas at cozy and casual Byers Street Bistro is the perfect way to celebrate. Choose from the house margarita, the raspberry margarita, the pineapple-melon margarita, or the spicy grapefruit margarita. Plan to share some Nashville chicken bites or pub pretzels with your drinks and then stick around for handhelds or personal pizzas for dinner.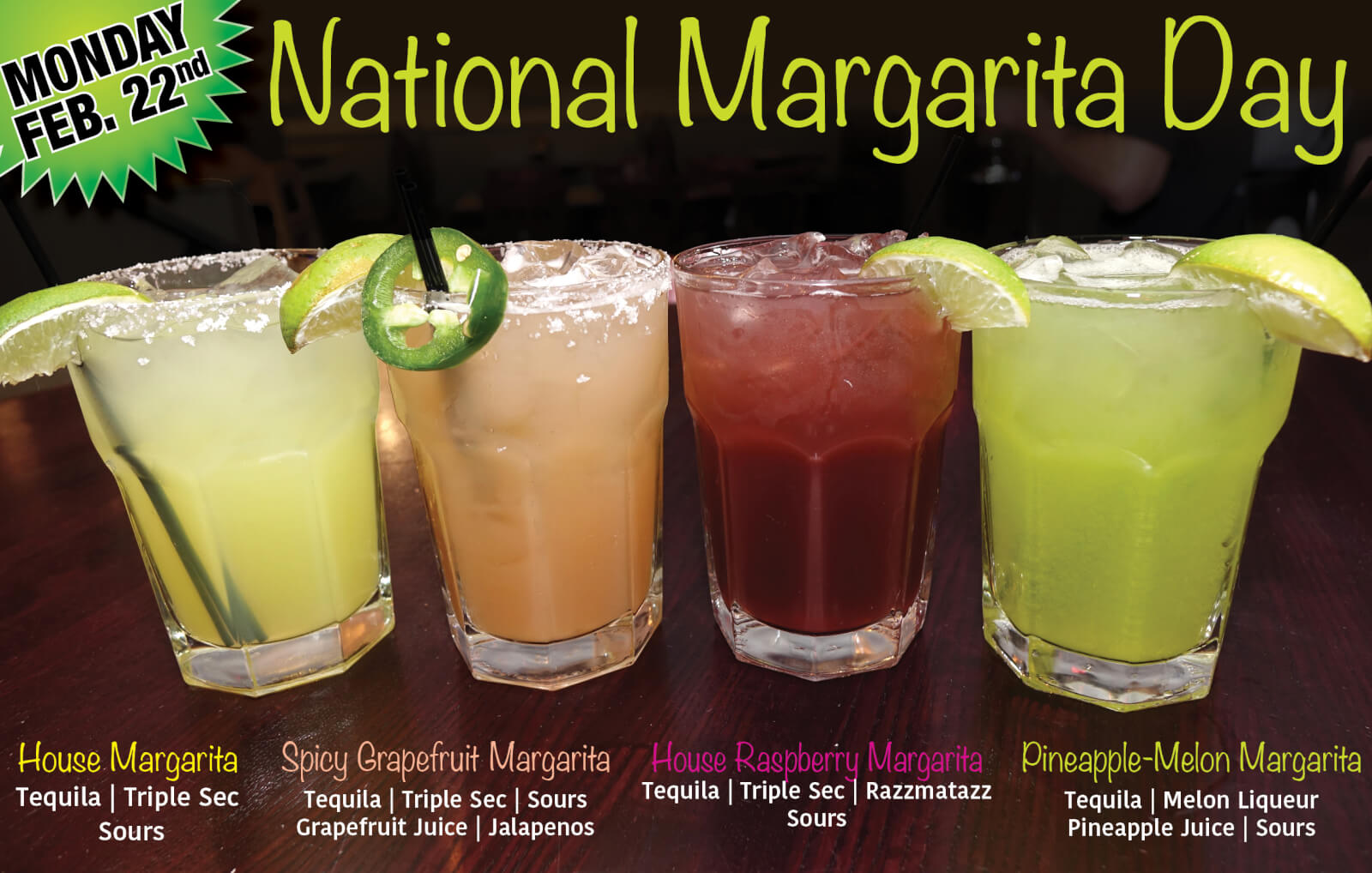 The Green Room / 130 W. Beverley St.
The Green Room is a comfortable, hip place run by Blackfriar's Playhouse actors. The space offers room to relax and connect over drinks and snacks as well as shop the shelves for "funky, and fresh finds." You'll enjoy drinks from the curated wine, craft beer, and cider lists paired with sandwiches or a cheese board. You do not want to miss the clementine's margarita, which is made with Mattei blanc quinquina, lime, clementine soda, with a smoked salt rim.
El Puerto / 830 Greenville Ave.
El Puerto's extensive menu runs ten pages long and includes all your Mexican favorites, plus more to try if you're feeling adventurous. While you're deciding, order up a frosty margarita, which comes in two sizes: regular and jumbo. Anything on the menu will complement this treat, but you might try a camarones a la diabla, which is pan-seared jumbo shrimp cooked with sweet and spicy chipotle sauce and served over rice and avocado salad.
Mi Rancho / 2116 W Beverley St
If you're in the mood for authentic Mexican food off an extensive menu head to Mi Rancho. Order your meal and then dream of next summer over a variety of refreshing mixed drinks, like pina coladas and tequila sunrises. Mi Rancho's showcase drink, however, is the great big and delicious margarita, which comes in strawberry, lime, mango, or peach flavors, and is good enough you'll want to order the jumbo size. The Staunton location has happy hours Tuesdays and Thursdays from 5-9 p.m.
The Book Dragon / 102 W. Beverley St.
How about a ready-made party for your home? Grab your copy of Drinking with Chickens at The Book Dragon. This hilarious book is full of recipes for margaritas as well as many other cocktail recipes. Pair it with an InBooze Cocktail Kit, which is designed to help you create 6-8 cocktails at home. You'll love the classic margarita kit.

The Well Balanced Paw / 29 Byers St.
Who says people should get to have all the fun? Visit The Well Balanced Paw and buy your fur baby a plush, squeaky Muttgarita chew toy. Enjoy happy hour with your dog !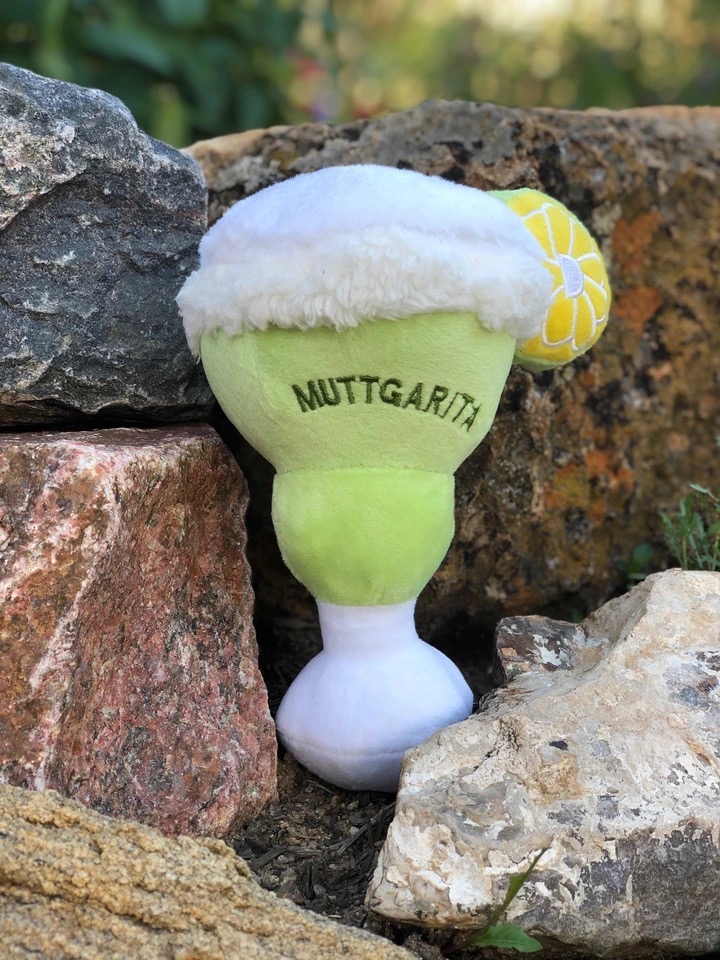 Medieval Fantasies Gyfte Shoppe / 10 S. New St.
The margarita love doesn't need to end with drinks. Medieval Fantasies Gyfte Shoppe offers a margarita salt scrub skin exfoliant. Check out the catalogue for more medieval and fantasy-themed gifts.
More Places to Score a Margarita
The Depot Grille / 42 Middlebrook Ave.
The Depot Grille features a gracefully mirrored and carved 40-foot bar that was repurposed from Albany, New York's luxurious Ten Eyck Hotel. The Depot specializes in steak and seafood. Relax and have a drink and an appetizer like wings or fried oysters before your meal.
Zynodoa / 115 E. Beverley St.
Zynodoa specializes in "inspired Southern cuisine," and the ever-changing menu is always full of delicious and seasonal meals that feature locally sourced ingredients. You'll want to start your evening with a cocktail (or two!) at the bar, which has the feel and tastes of the big city.
Thai Staunton Restaurant / 1000 Greenville Ave.
Thai Staunton Restaurant serves up any cocktail you can think of, including margaritas, which are guaranteed to compliment your spicy curry!
The 1924 / 24 S. Market St.
The 1924 a casual dining area and lounge just off the lobby of the historic Hotel 24 South. Enjoy a glass of wine or a cocktail with a light meal on a Friday or Saturday night. Sit by the fire with your margarita and a plate of wings or a delicious angus burger.
Mill Street Grill / 1 Mill St.
Belly up to the bar at Mill Street Grill for a drink before your meal. A margarita would sure pair nicely with your gourmet burger or steak!
The Clocktower / 27 W. Beverley St.
Clocktower Food and Spirits serves a great menu with modern versions of classic pastas and desserts as well as a large sandwich and panini selection. Stop in for a cocktail and an appetizer or a full meal
---
Newsletter Sign-up
Stay up to date on the latest and greatest happening in Staunton.