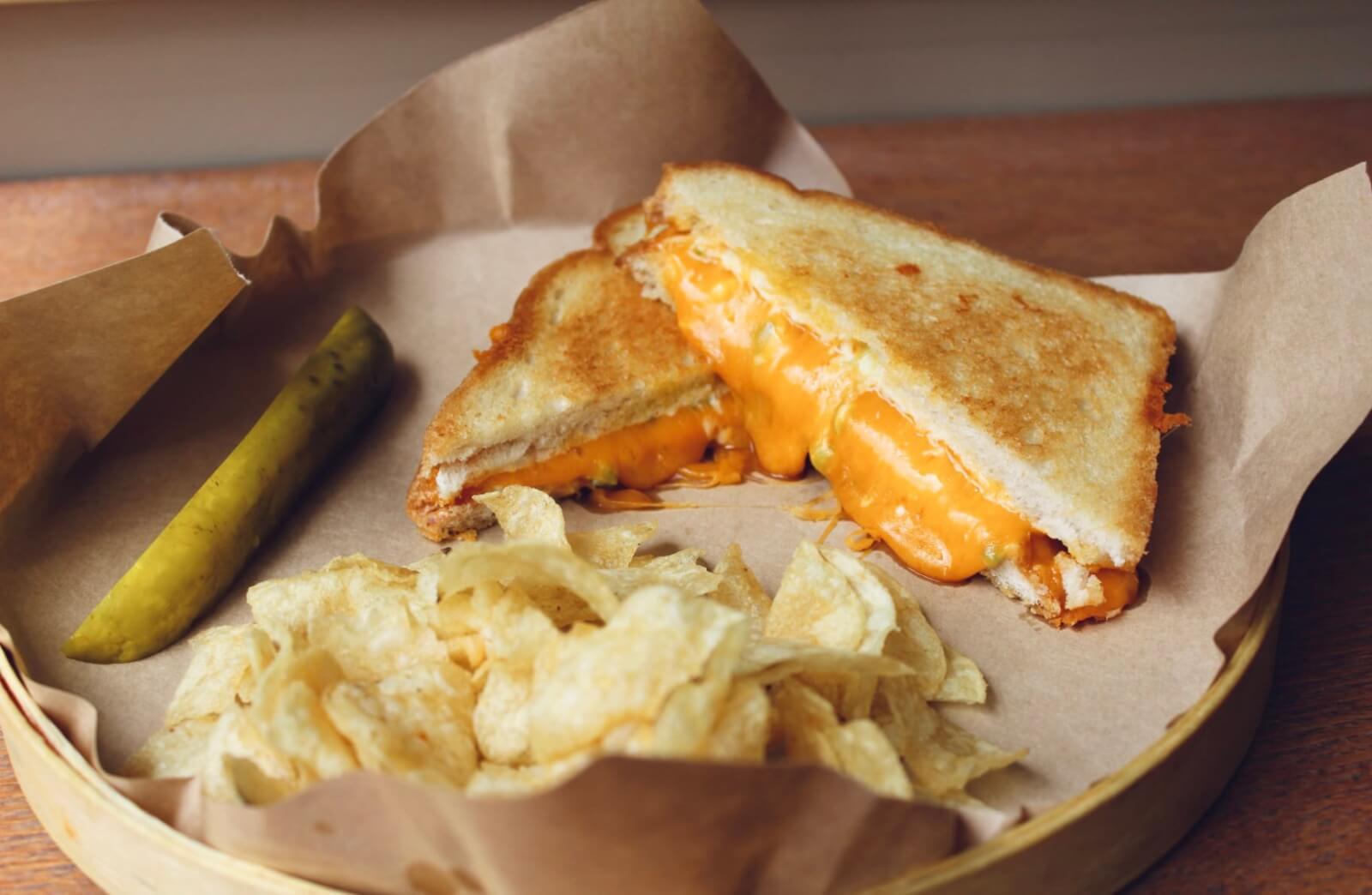 Top Ten Comfort Foods in Staunton
---
The days are getting shorter, and you don't need to worry about swimsuit season for months and months. Make up for the fading sunlight and the uncertainty of daily life with the feel-good serotonin you get from eating really good comfort food. Staunton restaurants are serving filling breakfasts, homemade goodness, cheesy delights, warming soup, and much more. While tastes in feel-good food may differ, Staunton has something to comfort every taste.
Veteran-owned Vic's Eats is a no-brainer for breakfast. We suggest a big stack of local sweet potato pancakes made with cornmeal, Etta cheese, scallions, and rangpur lime marmalade. But it's hard to choose just one thing from a menu that features red-eye mushroom and shrimp and grits bowls, coffee-coconut milk-braised pork biscuits, and more. You'll also find salads, sandwiches, French press coffee, fancy teas, and everything else you need to make your breakfast a roaring success.
Start the day with a good, affordable, filling breakfast at Kathy's Restaurant. Along with a good selection of lunches and dinners, Kathy's serves a hearty breakfast all day long and options include gourmet pancakes, eggs and omelets, and "meat lover meals." We're partial to Big Mike's Country Breakfast, which heaps on the comfort with two eggs, a biscuit with sausage gravy, grits, home fries, and slices of country ham, bacon, and sausage.
Sweet Addie's promises to serve you the "best Belgian waffles on the planet," and they're not just for breakfast! Try the sweet and "perfectly chewy" Liège waffles. You can get them plain or loaded with a choice of toppings, including candy, Belgian cookie butter, cannoli cream, shaved Belgian chocolate, and more. We recommend the Elvis, topped with sliced bananas, peanut butter, bacon, local honey, and garnished with whipped cream and powdered sugar.
Pampered Palate Cafe is cute and cozy, and it serves up generous portions of fresh-made brunch-y/lunch-y fare each day. You'll find quiche, wraps, sandwiches, and pampered baked potatoes piled with delicious toppings. We recommend sides of homemade macaroni salad and homemade beef chili. Make sure you leave room for cheesecake for dessert.
Yelping Dog Wine is known for its incredible selection of wine, but you can also order a gooey gourmet grilled cheese sandwich. Served on locally baked sourdough, the sandwiches come in ten varieties, including the CFO, which has swiss, chèvre spread, fig preserves, and rosemary butter. Another fine choice is the Melt, which comes with cheddar, swiss, caramelized onions, meatballs, and lemon cayenne aioli. Make it the ultimate comfort dinner by adding a side of house-made tomato soup or a cheese and charcuterie board.
Baja Bean has all your favorite Tex-Mex foods (as well as a big menu of drinks at the bar). The house favorite comfort dish is chorizo hash, made with house-made chorizo and potatoes grilled with onions and peppers. It's all topped with fried eggs and cheese. You can also warm up with the soup of the day. This changes every few days, but look for varieties like split pea and leek with crème fraîche and housemade croutons.
Clocktower Eats & Sweets has mac and cheese bowls for every taste. Whether you want yours with beef and bean chili, buffalo chicken strips, pulled pork, grilled chicken and broccoli, there's a big helping of cheesy, pasta-y goodness waiting for you. You can even build your own by mixing and matching your favorite toppings.
The BLU Point Seafood menu has lots of yummy options from land and sea. These include options like fried seafood baskets and lobster mac and cheese. You also can't go wrong with the Polyface Farms chicken potpie. It features flaky puff pastry, a seasonal mix of veggies, and a chicken gravy flavored with tarragon. Another stellar choice is the shrimp n' grits. You get local grits ground at Wade's Mill, Edward's sausage, roasted peppers, and sun-dried tomatoes.
How about a deep plate of cheesy, chickeny deliciousness with a little bit of a kick to make it interesting? Try the cajun chicken fettuccine at Mill Street Grill. There's a vegetarian version, too! Everything about this cozy basement restaurant is comforting from the generous portions to the three types of bread baked into a terracotta pot that starts your meal.
Some argue that the ultimate comfort food comes in liquid form. Head down to Redbeard Brewing Co. to find out for yourself. Get comfy in the newly updated taproom and order a tasty flight or a pint of your favorite. We suggest the Sweet Potato Pie Porter, which is brewed with pie filling and has a sweet, yammy flavor. You'll also love the Moriarty Knob Creek Imperial Stout. It's been aged for six months in 10-yr Knob Creek Bourbon barrels.
---
Newsletter Sign-up
Stay up to date on the latest and greatest happening in Staunton.