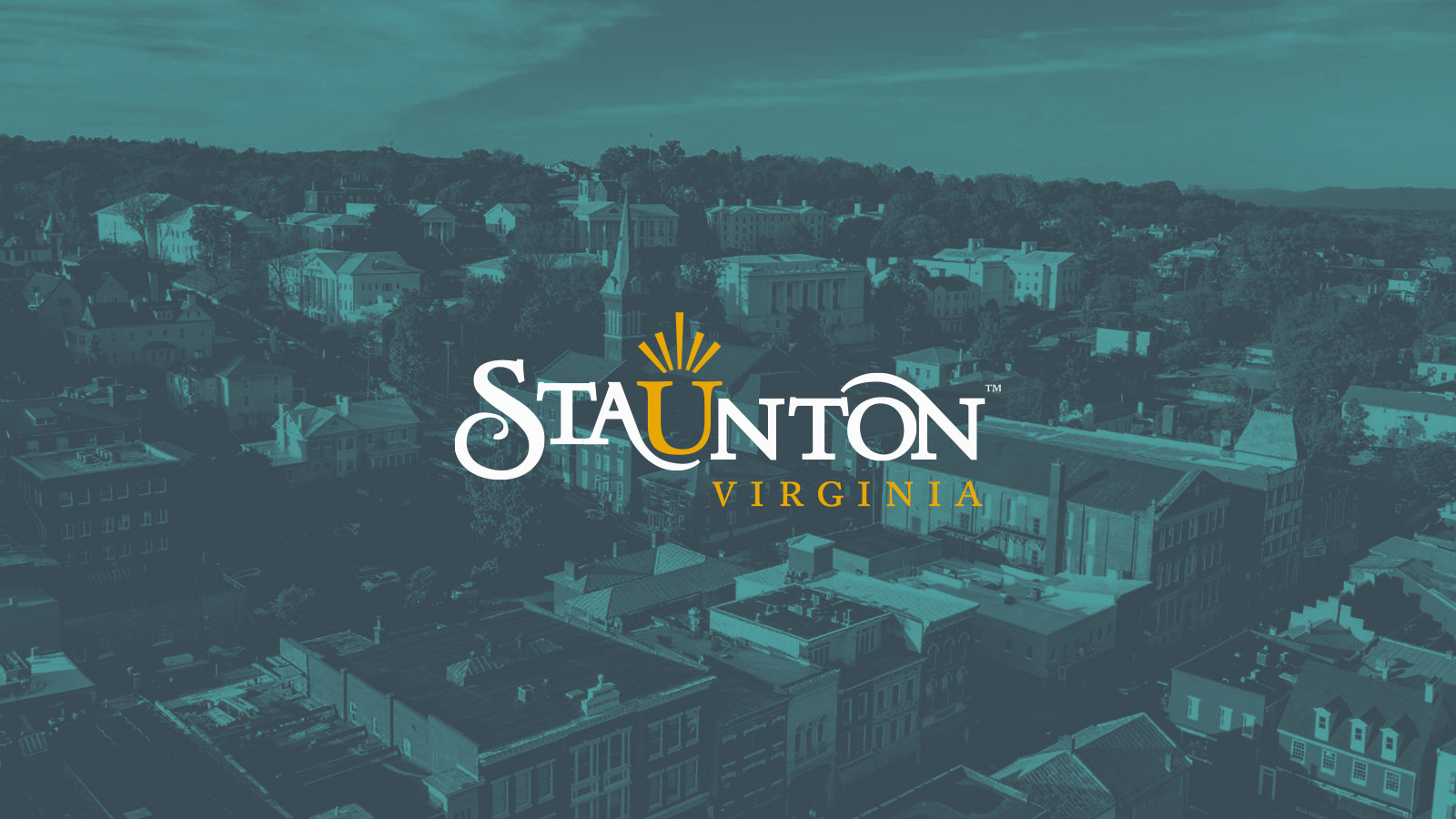 Where to Get Your Shopping Fix in Staunton
---
Staunton's small businesses bring character, charm, and commerce to the community. It's hard to imagine time spent in Staunton that doesn't include a stroll downtown for shopping or a meal from one of our independently owned restaurants.
Each year the national Shop Small movement and Small Business Saturday (historically the Saturday after Thanksgiving) encourage shoppers to spend some of their holiday dollars at local businesses. This year's quarantine has been incredibly tough for small businesses and it would be a shame to limit our business to a single day. Though they've adapted their business models by offering curbside pickup, outside dining, online ordering and more, many Staunton businesses have been doubly challenged by the devastating floods in August 2020. Shopping locally helps keep the doors open and people employed.
Read on for a roundup of the independent shops you'll find in Staunton's quaint and bustling downtown. Our shops and galleries continue to follow Covid guidelines and many offer online ordering. To sweeten the deal, the city of Staunton has waived parking fees in the Johnson Street garage and the Wharf parking lot from November 27 through December 28! Shop local, support the community and take advantage of the high-quality goods and personal services our merchants offer.
Gifts
Staunton serves up a generous helping of shops suited for purchasing a gift for you or someone you love. See what's new at Made: By the People, For the People. You'll find an "eclectic selection of quirky gifts & books, American-made vintage clothing, and the hand-crafted creative works of dozens of local, regional, and domestic artists." Harmony Moon offers home and garden decor, essential oils, and even quarantine survival kits. Shop The Sparrow's Nest for more home decor like candles, stained glass panels, and paintings. The Sparrow's Nest also carries handbags, jewelry, and coffee mugs.
Those who decorate in the popular modern farmhouse style will find beautiful handmade signs in Blair Made that feature words, phrases, and scripture. You can even design your own signs to commemorate your meaningful moments.
Books and Music
Staunton has many independent bookstores guaranteed to give you your next great read. Browse the shelves at Pufferbellies Toys and Books for a curated collection of children's books (as well as all the best toys and games). Not only will you find eye-opening books and gifts, but Pufferbellies will wrap them beautifully for you.
Next, stop in at Book Dragon, a locally owned bookstore selling everything from kids books to history books. You'll discover vintage books tucked away inside Barrister Books which sells hard-to-find and used books.
The Vinyl Asylum stocks vinyl, cassettes, CDs, and vintage stereo equipment. They promise their music will give you back "your first dance, your first kiss, that magical moment that you will never forget."
Art
Visitors in search of original art need look no further than Staunton's galleries. Works by local artists can be picked up for reasonable prices at Co-Art Gallery, The Artisan's Loft, and The Michael B. Tusing Gallery.
Staunton-Augusta Art Center's Art for Gifts holds a holiday sale each year in November and December. Appalachian Piecework Textile Studio & Antiques sells wonderful handwoven goods, baskets, Shibori scarves, and art quilts. Hand-blown art glass and jewelry can be found at Sunspots Studio & Glassblowing. As an added bonus, you can watch the artist creating the glass in the onsite studio.
Antiques
Antiquers will delight in Staunton's selection and quality of treasures to be found. Browse acres of antiques, jewelry, toys and other items sure to evoke memories of another era. 17 E. Beverley Antiques boast two floors of goodies, from furniture, fine jewelry, and art, to retro clothing and accessories. Continue the hunt at Staunton Antiques Center, three floors bursting with vintage furniture, housewares, and clothing, as well as contemporary work by local artists. Check out our other antique and specialty shops in and around Staunton.
Clothing & Jewelry
Staunton doesn't have many chain clothing stores, but our downtown boutiques offer terrific unique finds. CFO Trading Co., one of Staunton's newest stores, sells traditional men's clothing and gifts for men like flasks, cocktail accessories and ingredients, journals, grooming supplies, and more. Design @ Nine sells chic collections of clothing, shoes and accessories. It promises to have "everything you need to stay warm, cute, and cozy" this fall. Latitudes Fair Trade Store markets work for marginalized artisans from developing nations. Browse the shop or online for clothing, accessories, jewelry, and gift items.
Tap into classic styles from years past at Nanny June Vintage. You'll find daywear, formalwear, and items you need for costumes. Better yet, an in house seamstress can help you make sure your new retro clothes fit like they were made for you.
Crown Jewelers has been serving Staunton's fine custom and estate jewelry needs since 1960. If you don't see the perfect ring, they'll help you design your own! For fabulous art jewelry created from copper, see The Copper Patina. You'll also want to peruse the selection of "whimsical and functional art" for home decor, wine accessories, and more. And finally, jewelry from Bonfire Begonia is a treat: one-of-a-kind creations made from found items and beads.
Outdoor
With access to hiking, camping, bike trails, skiing and other outdoor activities, it's no surprise that you can find specialty shops for these sports. Sole Focus Running will watch you run and listen to your story before recommending the perfect pair of shoes.
Since 2005, Black Dog Bikes has offered advice on bikes, repairs, accessories, and more. Hikers, campers, and paddlers will enjoy the expert service they receive at Wilderness Adventure, and we know winter is on its way because Stan's Ski and Snowboard has opened for the season.
Food
Staunton has made a name for itself as a foodie town and it's only fitting that we have some sources for the home cook. If you're a fan of The Shack, you'll want to check out the new Staunton Grocery where you can grab sandwiches, wine, and score all kinds of delicious and niche items used in the Shack's meals to make your own versions at home. The Staunton Farmers' Market is the place to get fresh ingredients from April to November. Select all kinds of delicious things like fresh baked goods, produce, eggs, pasture-raised meat, cheese, and maple syrup. You should also visit Staunton Olive Oil for high quality flavored oils and vinegars for dipping and cooking.
Nearby, The Green Room stocks wine, beer, snacks, and specialty ingredients. Purchase more wine from the wide selections of local and international wines at Yelping Dog Wine.
If you can't shake your sweet tooth, buy a box or artisan truffles or gourmet chocolates at Cocoa Mill.
This list is by no means exhaustive. A stroll through Staunton's walkable downtown will reveal many more must-sees on your shopping adventure. Plus, there's lots more to see, eat, drink and explore. Plan your visit today.
---
Newsletter Sign-up
Stay up to date on the latest and greatest happening in Staunton.