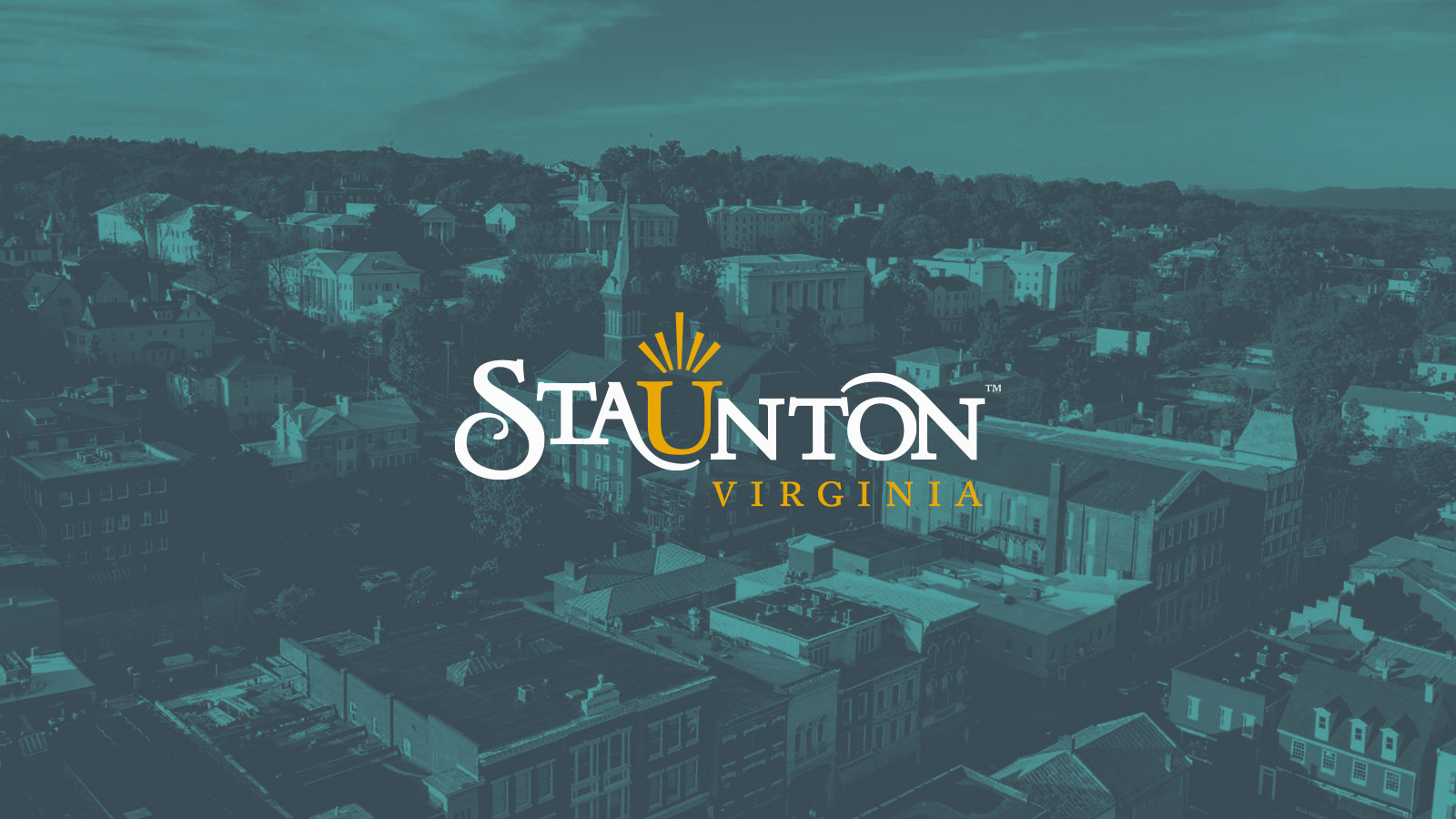 Your Agri-COOL-tural Staunton-Area Farm Itinerary in 5 Steps
---
The Shenandoah Valley has a wealth of farms and natural beauty. Since spring is practically here, and summer's on the way, why not plan a vacation around getting the most out of the area's agricultural bounty? Here's our suggested itinerary in 5 steps.
Step 1: Take a Farm Tour
Polyface Farms is a national leader in best-practices farming. You can buy pasture-raised, hormone/antibiotic-free chicken, beef, pork, and eggs at the farm store. Stop by any time to take a self-guided tour. Polyface also offers scheduled lectures and private tours as well as "lunatic" tours where visitors ride in a hay wagon. Want to get the kids interested? Sign them up for summer camp to keep them learning with projects and activities centered around sustainable farming.
Wade's Mill has been in business since 1750, grinding 100% natural, whole grain products with no additives, preservatives or bleaches. You're welcome to explore the mill grounds or "mill around" looking at historic equipment and displays inside the three-story structure during business hours. More in-depth tours are available for a fee. Plan to purchase bags on freshly ground products to take home with you.
Next, take a self-guided tour of the 5-acre visitor's area of the Cyrus McCormick Farm. Explore the scenic grounds, gaze at the mill wheel, and learn the history of the mechanical reaper, responsible for revolutionizing grain harvesting in the 1830s.
Step 2: Visit Some Animals
The Mt.Crawford Creamery sells the freshest milk, butter, and other dairy products. Visitors are welcome to say hi to the cows housed next to the dairy or register for a longer tour to learn about the farm's history, farming practices, and the process of raising and milking the cows. Tours last an hour to an hour and a half, and you'll definitely want to conclude with a scoop or two of ice cream from the on-site Smiley's Ice Cream.
Another good place to visit for music, fun, agri-pub food, and delicious craft beer is Stable Craft Brewing. This brewery and event space is on a beautiful working horse farm. Visitors can hang out with the horses as well as sign up for a tour of the facilities. The tours educate participants on the brewery's sustainable practices, introduce them to the brewers, and offer a peek behind the scenes.
Middlebrook's Creambrook Farm raises 100% grass-fed Jersey cows and sells raw milk herd shares. Follow them on Instagram to learn about tours and events.
Step 3: Plan Your Own Garden
We know you're itching to get outside and start working on your garden. Here are some places to go to get some inspiration and buy some plants to bring things to life!
You'll find everything you need for your garden at JMD Farm Market & Garden Center. The center grows vegetable and garden plants, sells pottery, and has a small market which sells seasonal produce, meats, eggs, and local honey. Explore the greenhouses, then sit and enjoy a glass of wine while the kids have a blast on the small natural playground.
You might know the Andre Viette Farm & Nursery only for its daylilies, but the extensive display gardens are open to the public and will inspire your own landscaping. After oohing and aahing over the garden "rooms," visit the garden center to purchase additions to your own sun and shade gardens.
Pebble Hall Wildflowers is not only a wonderful place for inspiration, you can also pick anything you see to take home with you! Follow the ½-mile loop through the fields of wildflowers and herbs, have a picnic, and admire the long views of the distant mountains. There's even a small nature museum.
You won't want to go back home after a visit to White Oak Lavender Farm because it smells so good! The farm encourages visitors to take self-guided audio tours to learn about growing and distilling the herb. Lavender plants may be purchased and you can harvest sprigs when it's in season. You'll also want to let the kids play in the interactive discovery area, which includes animals to pet. Stop in at the Lavender Shop for lavender products and savor a glass of wine, sangria, or a frozen wine slushie at the onsite Purple WOLF Vineyard.
JMU's 125-acre Edith J. Carrier Arboretum is a wonderful place for both a springtime nature walk and for inspiration on how to use native Virginia flowers, trees, and shrubs in your own landscaping. You'll find water features, artwork, play areas for kids, and more, nestled in the wooded environment.
Step 4: Visit a Farmers' Market or Farm Store
Located in Staunton's historic Wharf neighborhood, the Staunton Farmers' Market brings you fresh goodness every Saturday morning from April through Thanksgiving. Not only will you enjoy chatting with the farmers, the community feel of the market will have you returning each week. Everything sold here has been grown or produced from within 75 miles. The market is a great place for seasonal produce, herbs, plants, and cut flowers. You can also find meat, baked goods, honey, and pickled items.
Verona's North Augusta Farmer's Market operates each Wednesday afternoon (May-October) at the Augusta County Government Center. You'll enjoy perusing the big selection of fruits, vegetables, eggs, meat, bakery items, honey and artisan crafts.
Farmers' market fans should also check out the Waynesboro Farmer's Market, Stuarts Draft Farm Market, and Harrisonburg Farmers Market.
Nu-Beginnings Farm's store in downtown Staunton specializes in locally grown and produced foods and vegetables. From baked goods, to dairy and eggs, you'll find something that celebrates the tastes of the Valley. The store also features an eat-in or carry-out menu of sandwiches, soups, salads, snacks, and desserts.
Check the schedule at Valley Pike Farm Market for upcoming live music and floral workshops. The Farm Market emphasizes local and Virginia products and includes a coffee shop, deli, ice cream shop, bakery, food trucks. You can also buy many varieties of Virginia wine and beer.
Mount Sidney's Cool Breeze Farm believes in the humane treatment of animals as it raises and sells pasture/forest-grazed pork, free-range eggs, chemical free produce, and grass fed beef.
Meadowcroft Farms produces more than 60 different kinds of pickles, relishes, jams, salsas, and spreads at its farm store. You might find the setting so beautiful that you want to take a mini vacation at the historic (but modernized) on site Inn at Meadowcroft.
Step 5: Pick Your Own
Your family will love bonding over a pick-your-own adventure at one of our area farms and orchards. Check out this crop availability calendar and spend a summer or fall afternoon selecting the best from a wide variety of fruits and vegetables. We promise they'll make your dinner or baked goods taste amazing! And the pictures you snap will last a lifetime.
Get your early summer strawberry fix at Troyer Nursery. Come back later in the season for sweetcorn, tomatoes, green beans, red beets, squash, zucchini, onions and other vegetables. They also sell milk and ice cream mix from Mount Crawford creamery.
The Critzer Family Farm boasts environmentally-friendly methods and a commitment to bettering the land and community and educating children. The Afton Mountain farm offers you-pick strawberries, raspberries, blackberries, cherries, peaches, plums, pumpkins, and fresh veggies. Oh, and there's home-churned ice cream to enjoy after you pick.
Plan to celebrate sweater weather picking apples and enjoying the scenery at Carter Mountain Orchard or Sunrise Orchards. You'll like the grapes and photo opportunities at Wenger Grapes. And plan to pick a wagonload of over 30 varieties of pumpkins and gourds at Middle River Farms!
Step 6: Eat Something Farm Fresh
Zynodoa is known for its upscale Southern cuisine sourced primarily from the Shenandoah Valley. Start your evening with a specialty cocktail at the bar. Then select an entre like local Polyface Farm sweet tea brined chicken is a full-on feast. It's served with fresh cauliflower, swiss chard, a.m. fog mushrooms, rutabaga puree, and white miso chicken jus.
Nu-Beginnings Farm's store in downtown Staunton specializes in locally grown and produced foods and vegetables. The store features an eat-in or carry-out menu of sandwiches, soups, salads, snacks, and desserts. From baked goods, to dairy and eggs, you'll find something that celebrates the tastes of the Valley.
Firkin Pie Company specializes in both sweet and savory pies using seasonal ingredients. Grab a slice of peanut pie packed with salted peanuts, maple syrup, and peanut butter before it's gone! Or catch a spring-time citrus pie to awaken your senses.
For more ideas on how to get a farm-to-table meal, check out More than a Movement: Staunton's Farm to Table Restaurants.
---
Newsletter Sign-up
Stay up to date on the latest and greatest happening in Staunton.