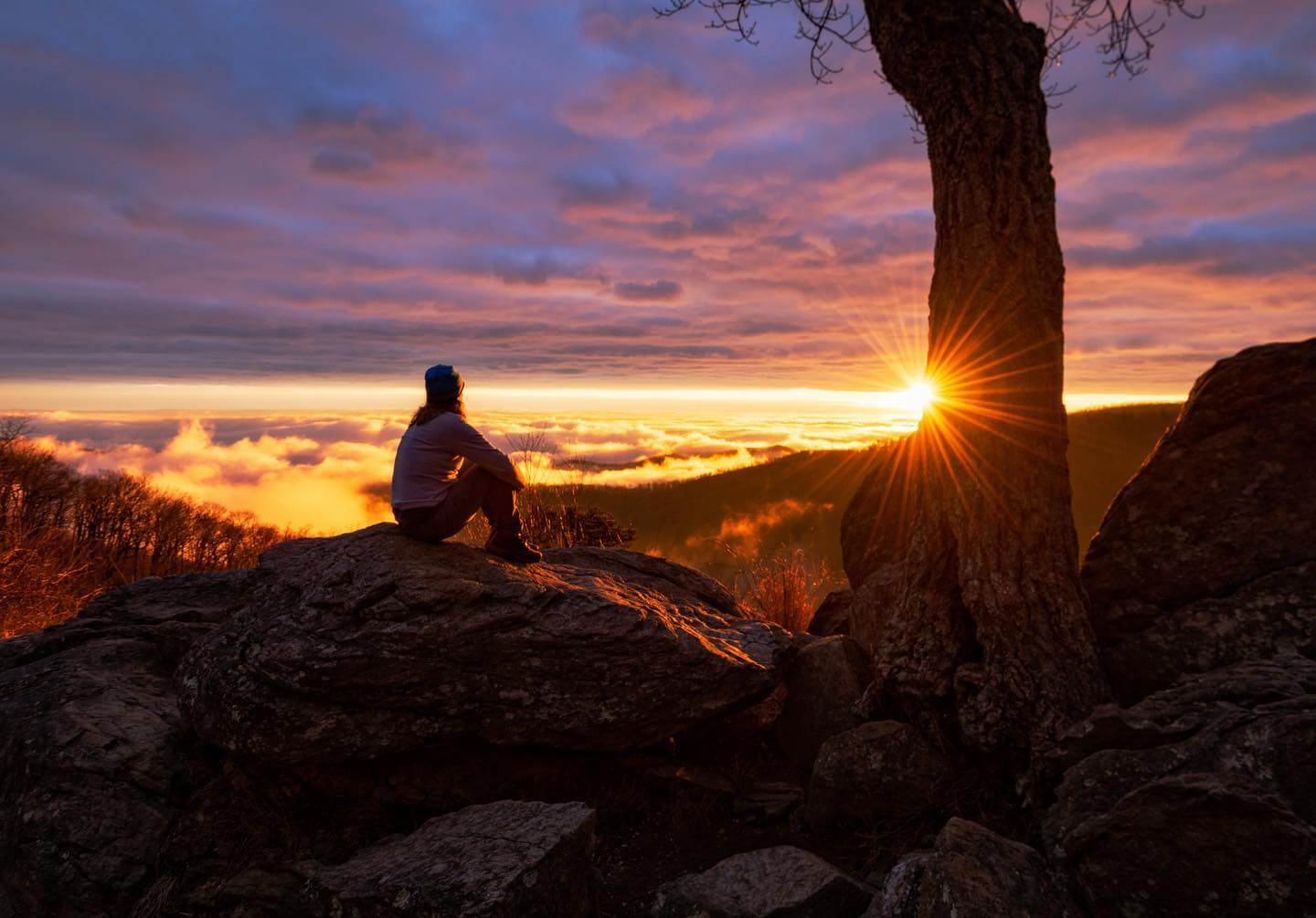 8 Staunton New Year's Resolutions You Can Stick To
---
(Published 12/29/2022)
2023 is finally here, and you're probably ready for new beginnings! You've probably made a list of resolutions to improve yourself and live your best life. But resolutions can be tough to stick to, so we've come up with ways to reinforce them by combining your goals with local opportunities! Read on for how to live your best life in Staunton this year.
#1 Get Outside and Exercise More
You can't beat Staunton for access to the great outdoors. Besides having incredible scenery, Stauntonites have access to miles upon miles of trails for hiking and biking. You'll also find rivers to paddle, rockfaces to climb, and slopes for winter fun.
#2 Develop a New Skill or Hobby
Be a better, happier you with a new skill or hobby.
#3 Live Life to the Fullest
It's been a long and quiet few years, but there are many ways you can continue to eat, drink, and be merry.
#4 Be Intentional with Spending
We're always trying to save money, but there are a lot more ways to be intentional with money besides coupon clipping. Shopping at locally-owned businesses helps you find unique, high-quality items and access individualized service. It also helps keep your dollars in the community and might even save you money. Check out the multitude of locally-owned shops and restaurants in Staunton.
Looking to achieve high-fashion looks for less? Try new-to-your clothing from Nanny June Vintage. Billy Opal carries both designer and vintage styles.
Look for treasures at Staunton Antique Center or 17 E. Beverley Antiques
Is a big trip not in the budget this year? Treat yourself to something special close to home with a staycation and spa treatment at the Blackburn Inn. Consider a Couples Getaway or a Spa-Cation for Locals package.
#6 Read More
Reading is both entertaining and enriching. If only we could tear ourselves away from our screens long enough to actually do it!
Why not tempt yourself with a new (or new-to-you) favorite read from one of Staunton's bookstores?
You can also join the monthly Redbeard's Readers Book Club and enjoy lively discussions on the chosen author, genre, or theme (while sipping craft beer).
Check out the book-related events at the Staunton Library.
#7 Try a New Adventure
2023 is the year to broaden your horizons. Fill out your bucket list with some of these local picks.
Take a hot air balloon ride with up to three of your favorite people. Bridgewater's Star Ballooning takes photos, provides champagne toasts, and can even arrange a special proposal flight, should the mood strike you.
#8 Eat Better
You'll have more energy, look better, and have an improved outlook on life if you pay attention to what you eat.
Feeling hungry and too busy to cook? Skip the fast food and treat yourself to dinner at one of Staunton's restaurants emphasizing farm-to-table cuisine. Zynodoa, The Shack, Seed-to-Tail Kitchen & Market, and more all focus on seasonal ingredients that are locally sourced.
So what are you waiting for? Improve yourself, enjoy yourself, and have your best year ever!
---
Newsletter Sign-up
Stay up to date on the latest and greatest happening in Staunton.