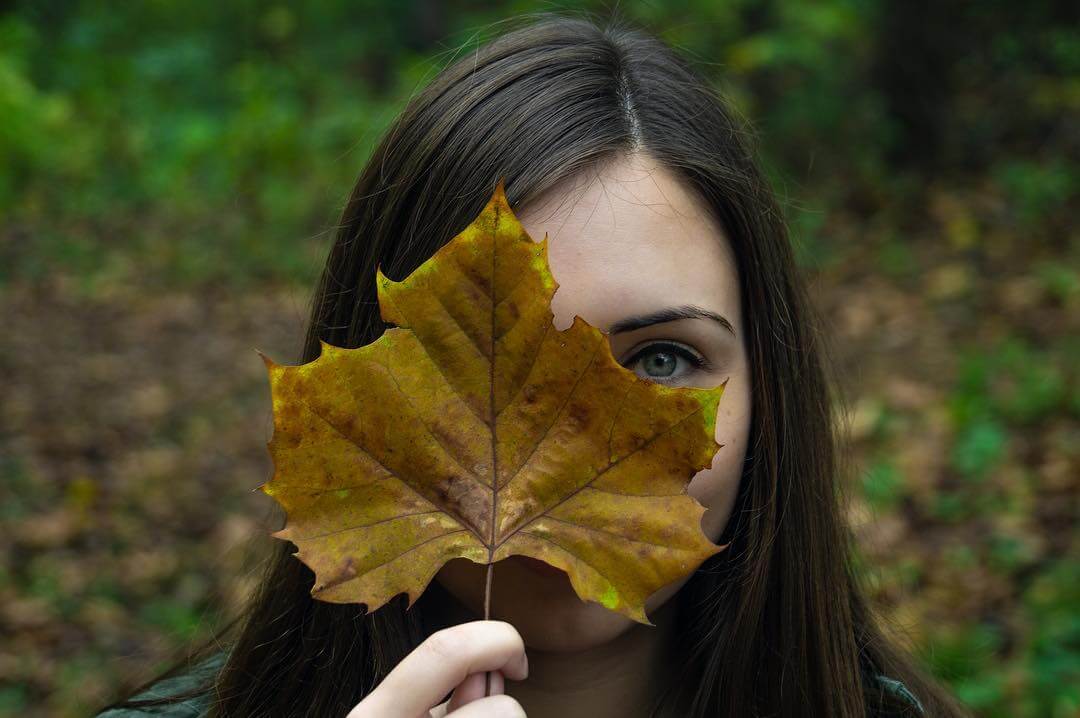 All Things Fall in Staunton
---
We're now deep into the fall season. Suddenly the 80-degree days are gone, and it's time to pull out the sweaters, find the perfect pumpkin patch, and pose for family fall portraits. From leaf-peeping, pumpkin picking, seasonal festivals, and autumn flavors, here's how to make the most of fall in Staunton.
Fall Color
You can't beat the Shenandoah Valley for fall color, even when summer droughts have dulled the display. To see the leaves at their brightest, plan to leaf peep at the peak of the season, which should be happening over the next few weeks.
Explore the trails at Montgomery Hall Park and Betsy Bell Wilderness Area to see some of Staunton's best colors in a peaceful setting.
Hit the Skyline Drive and the Blue Ridge Parkway for incredible views of forests and the Valley from above. Stop at one of the many scenic overlooks or hiking trailheads.
Experience the thrill and majesty of riding behind the famed Norfolk & Western J-Class No. 611 on the Shenandoah Valley Limited. Take a spectacular fall foliage excursion through the Shenandoah Valley, departing from Goshen, Va. The train travels to Staunton, where it pauses without disembarking, and then is joined by a pair of diesel locomotives for the return trip back to Goshen.
Fall Events
Your favorite fall festivals have returned for 2023!
The Fall Foliage Art Festival sets up in Waynesboro on October 14-15. Talented artists display and sell their paintings, prints, sculptures, jewelry, pottery, and more.
The Fall Foliage Bike Festival (October 20-22) attracts hundreds of cyclists for a weekend of guided rides in the beautiful Shenandoah Valley.
Wade's Mill will host its 27th annual Apple Butter Festival on October 27. See traditional apple butter creation, listen to The Late Night Stumblers and The Gypsy Hill Ramblers, watch the Rockbridge County Sheriff's Office K9 Unit in action, enjoy tasty food and drink, and shop for local crafts.
Join Staunton Books on October 28 for the Staunton Halloween Fall Fest. Expect live readings of Poe's works, local authors, and even a visit by Spiderman.
Staunton Parks and Rec will hold the 2nd Annual Pumpkin Float at Lake Tams in Gypsy Hill Park on October 28. The fun includes pumpkin carving, a floating pumpkin launch, music, refreshments, and kid-friendly activities.
Fall Flavors
We know you daydream about apples, pumpkins, and anything with a hint of spice and cinnamon. Here's a sampling of some of Staunton's best fall flavors.
Sips
Have you tasted this year's editions of Redbeard Brewing Company's Moriarty barrel-aged Imperial Stout? You'll be hard-pressed to choose between Elijah Craig, Heaven Hill, or Willet Rye varieties!
Ciders from Mars uses local apple varieties like Winesap and Gold Rush from local orchards in its delicious hard cider. Stop by the taproom for a flight, some hot, spiced cider, or a fall cider cocktail.
The fall lineup of seasonal cocktails at Byers Street Bistro includes pumpkin spice and espresso martinis, pomegranate palomas, and spiced ginger and pear punch.
Grab a pint of one of Queen City Brewing's hard-pressed ales seasonal ales: apple, ginger, or cranberry. They're perfect for the fall season.
Savories
Warm up with Sweet Addie's "best Belgian waffles on the planet," that come with your choice of sweet or savory toppings. Not feeling cannoli cream, chocolate chips, and shaved Belgian chocolate? Try chicken and waffles instead.
The Shack offers ever-changing seasonal five-course tasting menus highlighting local ingredients.
Try Zynodoa's Autumn Olive Carolina braised pork with cheddar and bacon grits and apple and fennel slaw. Pair with a seasonal cocktail, of course!
Sweets
Savor a dish or cone of your favorite fall-flavored gelato like pumpkin pie, cinnamon, or Guinness Extra Stout at The Split Banana.
Cranberry's serves its pumpkin spiced latte either hot or over ice. And both versions are delicious!
Giancarlo Fine European Pastries sells bread, cake, tarts, cocktail pastries, fine chocolates made with 65% cacao, and more. Try a hazelnut meringue or a chocolate espresso tart!
Reunion Bakery & Espresso has fresh bread and treats lik chocolate almond croissants. Magdalena Bake can make your special occasion shine with a custom cake in flavors like mocha, coconut, and tres leches. Select from many flavors of icing and creams as well as beautiful decorations.
Fall Fashion
Here's how to warm up your wardrobe in Staunton this fall.
Look your best with a combination of high-end and vintage clothing, accessories, and shoes for both women and men at Billy Opal. You can even get one-on-one help to find your new style!
Design at Nine carries distinctive women's clothing including a large selection of seasonal shoes and boots and the accessories you need to tie your look together.
The Sparrow's Nest sells beautiful botanical and leather jewelry, bags, candles, and pottery mugs for sipping warm beverages.
If you're looking for something with a story, Juniper Lane Vintage can help you add a fun, funky retro flair to your modern wardrobe.
Men will look sharp after shopping at CFO Trading Company for clothing, outerwear, scarves, hats, and seasonal accessories.
Fall Fun
Plan some laid-back family fun before the bustle of the holidays.
Get lost for fun in the 10-acre corn maze at Troyer's Farm in Stuarts Draft. Next, explore the fields and pick a variety of large and small pumpkins and gourds.
Enjoy a hayride, a visit with farm animals, and pick-your-own pumpkins and gourds at Mount Crawford's Mulberry Hills Farms. There's even a picture-taking station!
Whether you're looking for something to help you enjoy the great outdoors (like a kite or light-up soccer ball) or a cozy game night inside, Pufferbellies Toys & Books has what you need.
Get ready for Halloween by learning about Staunton's spooky history with a Ghosts of Staunton Tours walking ghost tour.
Check out the Scarecrows in the Park display in Gypsy Hill Park to see how your neighbors used their skills and old clothes to create silly or scary scarecrows.
---
Newsletter Sign-up
Stay up to date on the latest and greatest happening in Staunton.