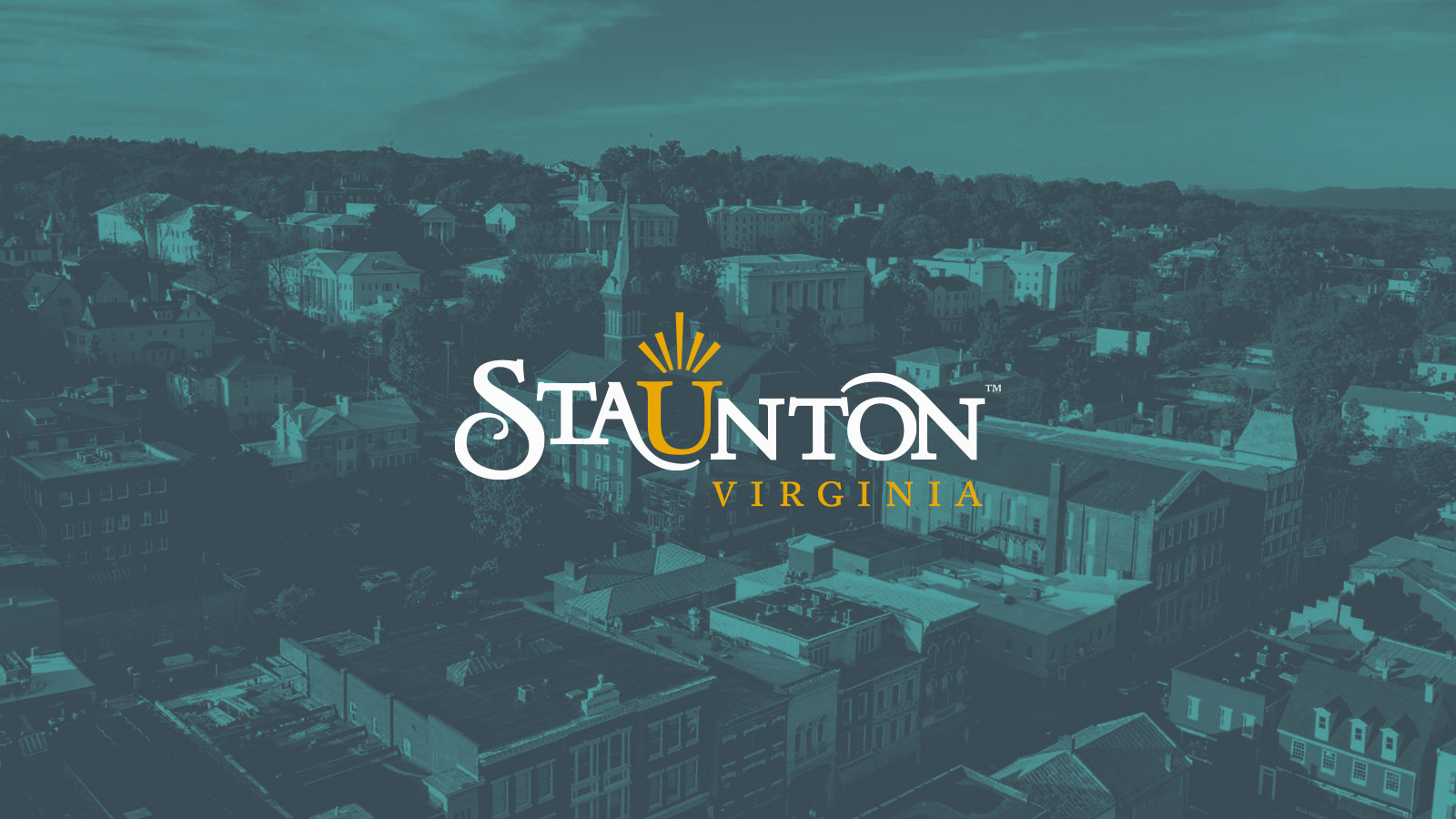 Something Sweet in Your Neighborhood: Staunton's Dessert Round Up
---
(Published 10/14/2021)
National Dessert Day is held every October. That means it's the one day of the year besides your birthday when you can devour as much sweet, decadent goodness as you want and feel no guilt. And while we don't recommend eating your weight in chocolate every day, it's actually great for your well-being to enjoy a dessert now and then. It won't even wreck your diet! So without further ado, here are all the places in Staunton you'll want to visit to get your dessert on!
Réunion
We dare you to meet with friends for a cup of coffee at Réunion Bakery & Espresso and not walk away raving about the pastries. Try a cruffin, a chocolate croissant or an apple galette with maple pecan cream, maple flake & pecan praline. The menu changes weekly to reflect what's seasonal. Hurry — everyone in town has a favorite treat, and they go quickly! You won't want to leave without a loaf of fresh bread or a quiche for dinner. Réunion has been featured in Southern Living, Vogue, The Washington Post, and Garden&Gun.
Magdalena Bake
Have you been to Magdalena Bake's new location on West Beverley yet? Why not stop in for Friday brunch? This store specializes in pastries, cookies, wedding, birthday, and custom cakes, as well as special-ordered items. The wide variety of cake flavors include lemon, mocha, coconut, and tres leches. Icings and creams offerings are extensive as well and you can select buttercream, fondant, mousse, ganache, and creams. Ask about vegan and gluten-free options. If you're looking for something savory, Magdalena Bake makes the empanadas of your dreams.
Whipp'd Cakery
Make your day a little sweeter at Whipp'd Cakery This locally owned bakery and coffee shop opened just this past summer, but it's already a Staunton favorite for its rotating variety of muffins, scones, cupcakes, cookies, cookie dough, brownies, and vegan and gluten-free treats. Have a special event coming up? Whipp'd Cakery make's beautiful custom cakes on request, and they even sell pupcakes for your dog.
D&L Donuts
Take an early morning stroll to D & L Donuts for a hot cup of Trager Brothers organic coffee and to catch special seasonal donut flavors like Hawaiian Malasadas, pumpkin, and apple crisp before they're all gone. D & L also has standard flavors like glazed, peanut butter, cream-filled, coconut, and chocolate-covered cake and yeast donuts, made fresh every morning. All of the fillings and glazes are made from scratch.
Giancarlo
Giancarlo Fine European Pastries is tucked in a former garage in a residential part of town, but even if you get lost, it's totally worth it. The shop opens to the public on Fridays and Saturdays and the public can shop for bread, cake, tarts, Danish pastry, fine chocolates made with 65% cacao, and more. Try a Colombian chocolate espresso tart of a strawberry Bavarian chocolate ganache if there's any left! Custom orders can be placed all week.
Clocktower Eats & Sweets
You might know the Clocktower Eats & Sweets as a perfect downtown Staunton spot for drinks and dinner. But now, under new ownership since 2018, the restaurant serves house-made desserts as well. Stop by the bakery case for a daily selection that includes donuts, eclairs, muffins, cookies, sticky buns, key lime pie, and more. If you'd rather drink your dessert, stop by the bar for pumpkin pie or dreamy chocolate espresso martini.
Staunton Olive Oil
The Staunton Olive Oil Company is under new ownership, and while it still offers the same delicious flavored olive oils and vinegars, you can also try some of their new baked goods. Try your oils and vinegars on freshly baked 100% gluten-free bread, which tastes just like a traditional French bread loaf. Follow this up with a selection of keto treats, like blondies, power bars, brownies, and cheesecake bars.
Ice Cream
Split Banana
Exploring Beverly Street? We bet you can't walk by the window at award-winning Split Banana and not come away with at least one flavor of fresh-made gelato. This dense, creamy treat is made from local grass-fed milk and packed with intense flavors. You'll be hard-pressed to pick from the selection that includes pumpkin pie, banana, hazelnut, brownie bash, sweet cream, caramel peanut butter, and more. Have it in a dish or in an amazing waffle cone.
Kline's
Kline's Dairy Bar makes its ice cream fresh every morning. This local chain uses a "continuous freeze" method of producing a soft, dense ice cream. Kline's always makes vanilla and chocolate, but each week there are two different special flavors that change over on Wednesday. Check the sign, flavor card, or website each week for a rotation of can't-miss flavors like pumpkin and cake batter or local favorites like razberry and lemon gingersnap in cones, cups, shakes, and sundaes.
Wright's Dairy Rite
Wright's Dairy Rite has been flashing its neon sign since the 1950s and serving up Americana in the form of burgers, onion rings, and soft-serve delights. You can even stay in your car and cruise up to the old-fashioned drive-through terminal and have staff bring your food to your window. The dessert menu offers dipped cones, funnel cake fries, flurries, splits, milkshakes, malts, and drink freezes to cool off on a mighty hot day. To curb a raging sweet tooth, try a Wright's Wheelie. This warm donut is mounded with ice cream, whipped cream, and your choice of topping.
That's the roundup. Now head to Staunton to eat and treat your way around the city!
---
Newsletter Sign-up
Stay up to date on the latest and greatest happening in Staunton.