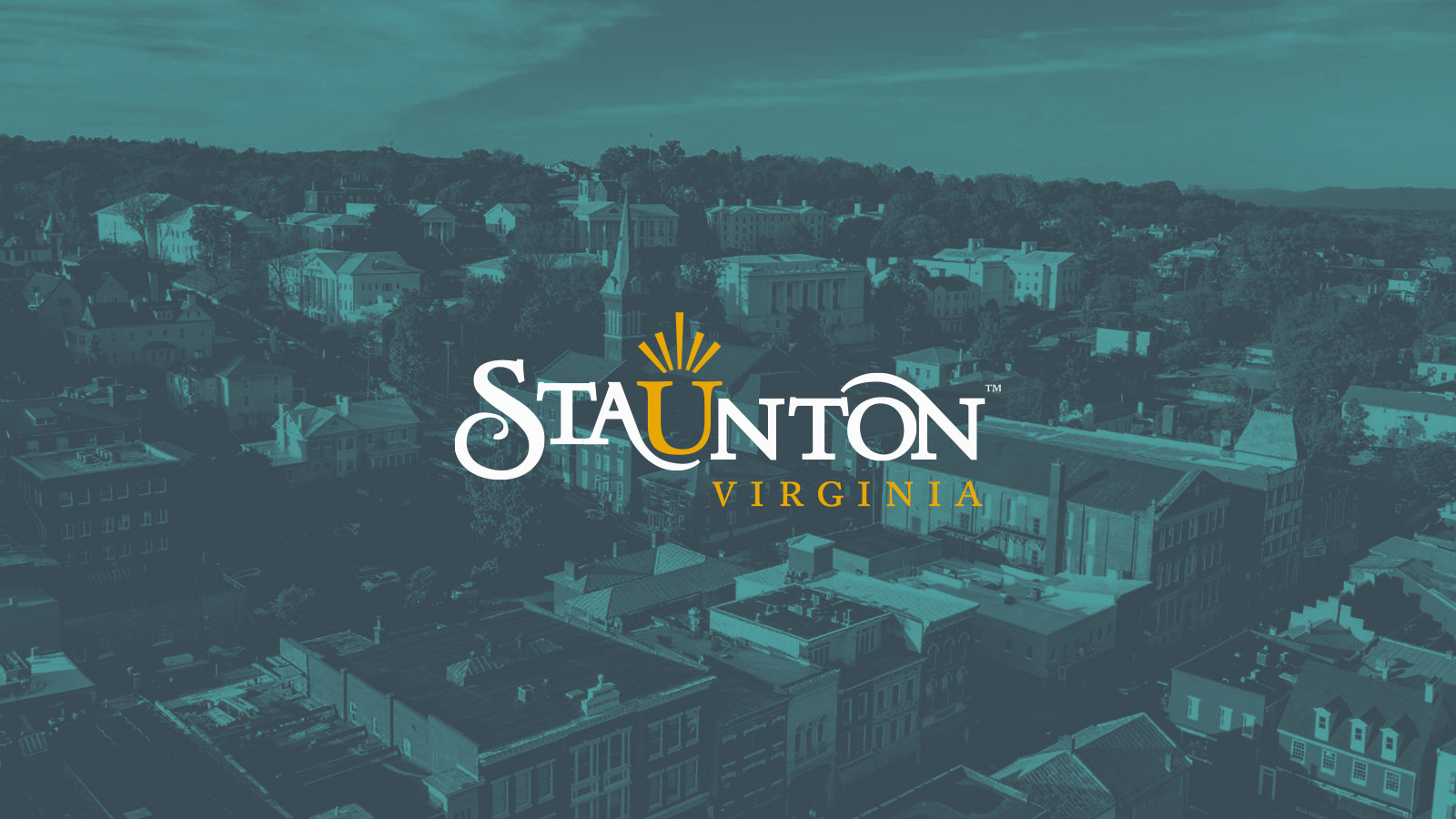 Top Things to Do in Staunton This Summer
---
After a year spent hiding in our homes it's time to get outside and LIVE again. From live music to alfresco dining, here's our roundup of fun things to do in Staunton this summer.
Shop & Dine Out Downtown
Celebrate summer by heading downtown to the Beverley Street area to dine alfresco during Shop and Dine Out in Downtown. Staunton closes Beverley Street from 4 p.m. Friday afternoon to 7:30 a.m. Monday morning so that restaurants and businesses can use space on the sidewalks and in the roadway for dining areas and merchandise displays. Customers can spread out and stay safe. Restaurants participating in Shop and Dine Out Downtown include: Shenandoah Pizza & Tap House, Baja Bean Co., BLU Point Seafood Co., and more.
American Shakespeare Center at MBU's Rose Terrace
Check out a performance by the American Shakespeare Center.  See the schedule for dates and showtimes. Some shows will be happening on-site at the Blackfriars Theatre, the world's only re-creation of Shakespeare's performance space. For a special summer treat, watch the Bard's work under the stars on Mary Baldwin University's Rose Terrace. Historic Rose Terrace has the distinction of once being the most expensive house in Staunton, and it appears on the National Registry of Historic Places. Its beautiful flat lawn makes a lovely, sheltered performance space.
SummerStage at The Blackburn Inn
How about kicking back on the lawn of the historic Blackburn Inn for a concert under the stars this summer? You'll enjoy the sounds of Americana, roots, country, folk, and bluegrass bands during the weekly SummerStage series of concerts. The concerts will take place each Friday night from Memorial Day through Labor Day. You'll be able to dine on a gourmet picnic box and enjoy beverages from local breweries, cideries, and vineyards. The series will feature artists like Danny Paisley and the Southern Grass, Fireside Collective, David Wax Museum, Bonnie Bishop, and more. Get your tickets today!
Get Your New Beerwerks T-shirt
Have you signed up for the Beerwerks Passport yet? As if you needed more incentive to try the 17 breweries along the Beerwerks Trail. Not only can you enjoy tasty craft beers, Valley views, and brewery entertainment like live music and trivia, but once you get your passport stamped at eight breweries, you can send it in for a free t-shirt. That's high summer fashion! Start with Redbeard Brewing Company, and Queen City Brewing right here in Staunton. Next, venture out of town to Seven Arrows Brewing Co., and Stable Craft Brewing.
Nearby Swimming Holes
Escape your stale house and take a break from the kiddie pool this summer! The Staunton area has several swimming lakes like Sherando and Todd Lakes with hiking trails, picnic areas, and sandy beaches. Water seekers will also like hiking to waterfalls in Shenandoah National Park or the George Washington and Jefferson National Forest. St. Mary's Falls is a four-mile out-and-back hike that pays off with an icy mountain pool and scenic waterfall. For more splashy ways to beat the heat, check out our post on area swimming holes.
Frontier Culture Museum's summer events – Juneteenth, 4
th
of July, Roots Music
Make sure you visit the Frontier Culture Museum this summer for a living history lesson on the earliest settlers in our area. You'll get to see how various groups lived, worked, and passed the time. Exhibits include Native American, African, German, Irish, English, and American farms. The museum is hosting a free Juneteenth Celebration (June 19). This year's theme is "The Continual Evolution of JUNETEENTH" and it will feature live music and event speakers. Later, the museum teaches visitors how our ancestors celebrated 4th of July with demonstrations, games, and more. Come to the museum in August for a series of live Roots Music concerts. You'll enjoy the music of Karen Jonas, Haze & Dacey, Wound Tight Bluegrass, Troy Breslow, and Southern Hospitality.
Staunton Parks – Gypsy Hill & Montgomery Hall
There's lots to do at Staunton's public parks. Jump in the pool or take your dog to the Bark Park in Gypsy Hill Park. Let your kids feed the ducks, play on the playgrounds, or ride their bikes around the 1.3-mile loop. Set up your blanket for live music Monday – Thursday nights at the bandstand. Montgomery Hall Park also offers a pool as well as playing fields and playgrounds. Of special note is the Nature Ridge natural playground, where kids are encouraged to explore and interact with nature. Bird lovers and mountain bikers will love the miles of trails winding through the woods.
Music Festivals – Red Wing Roots Festival, Heifetz, Staunton Music Festival
There's no shortage of live music this summer, and that's wonderful news after last summer's silence.
Add live music to your summer schedule with The

Heifetz Institute's Festival of Concerts

.

The festival, made up of 50+ concerts, includes performances by Heifetz students, alumni artists, celebrity faculty members, and special guests hailing from around the world. The music will range from chamber music, to Fourth of July music, to the multi-genre Heifetz Hootenannies. It all starts on June 29 and extends through August 6. 
The annual

Red Wing Roots Music Festival

(July 9 -11) is your chance to groove to wonderful music under the towering limestone Natural Chimneys. Listen to The Steel Wheels, Tim O'Brien Band, Son Little, Ragged Mtn String Band, and many more. Camp in the Natural Chimney's campground and enjoy outdoor activities like daily group bike rides, hikes, morning yoga, fun runs, and activities for kids. Your entire family will have fun at this festival, whether you come for the day or the whole weekend.
The Staunton Music Festival (August 13-15 and August 18-22) is an "immersive classical music experience featuring more than 600 years of music" from the middle ages to world premieres. Dozens of musicians will perform during the festival in both large and small ensembles in a variety of locations throughout historic downtown Staunton. While some events are ticketed, many are free.
Music & Miniatures of Note in the Valley Exhibit at the R.R. Smith Center for History & Art
"Music & Miniatures of Note in the Valley" is a fun exhibit at the R.R. Smith Center for History & Art featuring the whimsical pairing of the region's musical story with miniature scenes from the Valley's past. The exhibit runs April 23 – September 6.
Augusta County Historical Society History Gallery in the R.R. Smith Center for History & Art
20 S. New St., downtown Staunton
Free & open to the public
Exhibit hours: W-F 1-4 p.m., Saturday 10-4
Watch for special events associated with this exhibit throughout the summer.
Pick Your Own Fruit & Produce
Imagine a summer day in the fresh air soaking in the scenery and picking the freshest fruit and produce around. The entire family can enjoy this wholesome pastime away from the crowds. Consider Critzer Family Farm, which provides strawberries, raspberries, blackberries, cherries, peaches, plums, pumpkins, and fresh veggies, the "freshest, best-tasting and healthiest produce that you can find." The farm boasts environmentally-friendly methods and a commitment to educating kids and bettering the land and community. Enjoy your bounty in baked goods, canned for later, or by the handful on the car ride home. Click here for our guide to more local pick-your-own fruit and produce farms.
---
Newsletter Sign-up
Stay up to date on the latest and greatest happening in Staunton.