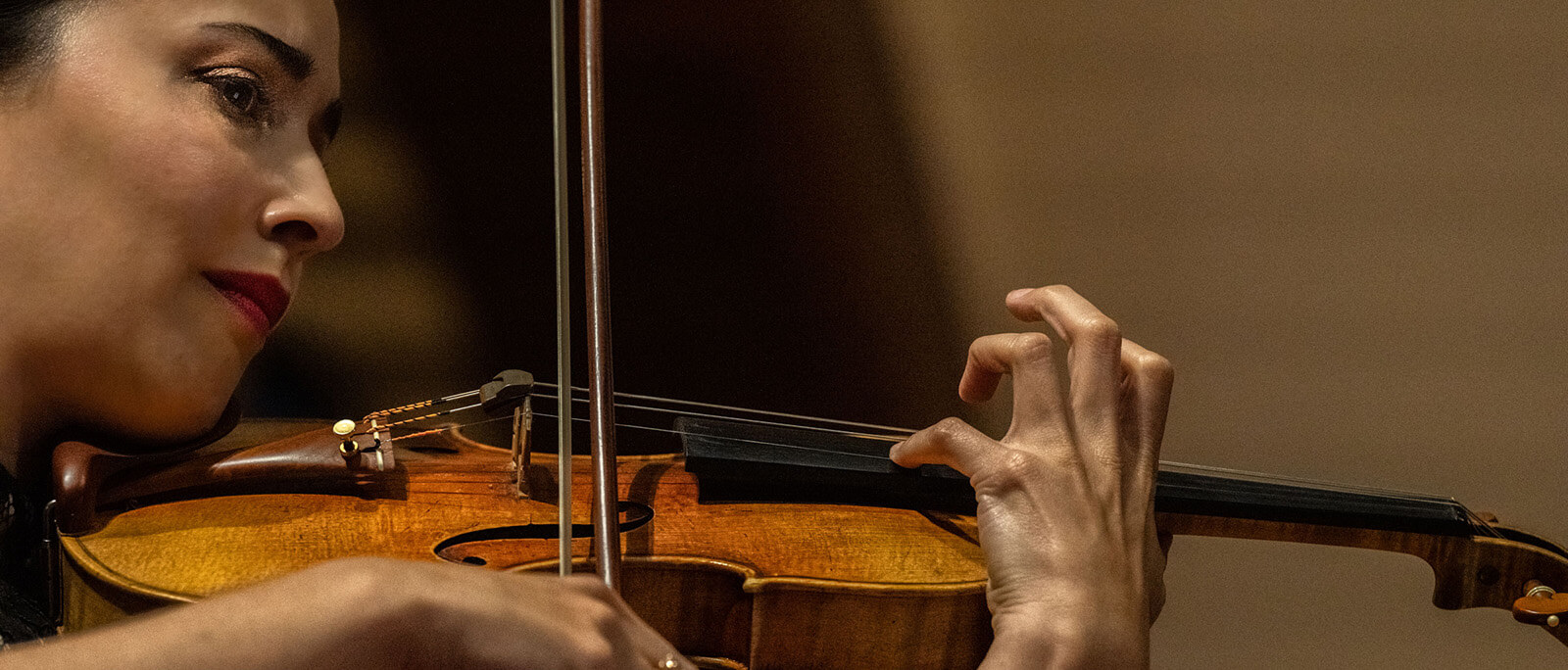 Visitor's Guide to the 2022 Staunton Music Festival
---
This month, Staunton Music Festival's annual 10-day summer concert series will bring over 90 world-class chamber musicians to Staunton from all over the world. Festival goers will enjoy amazing classical music spanning the past 600 years. Works include those by Baroque composers like Handel, powerful new material on the subject of Holocaust survivors, and everything in between.
The festival includes 24 concerts, informal recitals, lectures, and other special events. Here's how to hit some highlights of the Staunton Music Festival programming as well as find food, lodging, and fun in Staunton in your downtime.
How do I purchase tickets?
Purchase tickets for individual concerts or buy a discounted Summer or Annual pass. Prices vary by concert, but noon concerts are typically free. There are discounted tickets for military, college, and youth.
Festival highlights
Many people won't be in town for the entire 10-day festival. So, here are some highlights:
Friday, August 12
7:30 pm Handel Extravaganza: from the Rhine to Rio: The 2022 festival opens with Handel's orchestral and vocal music, plus special Brazilian guests at intermission. Trinity Episcopal Church | $22-$32
Stick around for the 10:00 pm Nightcap #1: Brazil: If the Handel intermission whets your appetite, indulge in more Brazilian flair with the José Luiz Martins jazz quartet. McCracken Hall at Trinity Church | $20
Wednesday, August 17
3 pm: Meet Award-winning composer Chen Yi, a Pulitzer Prize nominee and leading female Chinese-American composer. She will discuss her music, stylistic influences, and trends in contemporary music of China and the United States. Central United Methodist Church | free admission
7:30 pm (with preconcert talk at 6:45): Wednesday's evening Take Five concert will be intriguing and fun. It even includes some jazz. Music by Beethoven, Gabrieli, Brubeck, and others. Trinity Episcopal Church | $22-$32
Friday, August 19
7:30 pm: Baroque Inside/Out promises to be one of the festival's most popular concerts. Celebrate the richness and extravagance that made Venice the musical capital of Europe during the Baroque. Featured works by Monteverdi, Castello, and Gabrieli. Trinity Episcopal Church | $22-$32
10 pm: Nightcap #2: Grand Tour lets those who can't get enough Baroque music slip away for an exclusive event with complimentary drinks. McCracken Hall at Trinity Church | $20
Saturday, August 20
7:30 pm: Memories and Roses is an intriguing and intense program featuring music by Strauss, Beethoven, and others, culminating in a dramatic performance of composer and pianist Marc Neikrug's "Through Roses." "Through Roses" is a dramatic theater piece told through the eyes of a Holocaust survivor, acted by John Harrell. The edgy work is directed by Ethan McSweeny. Trinity Episcopal Church | $22-$32
Where should I stay?
If you're from out of town, treat yourself to elegant lodgings within walking distance of the concert venues as well as dining and shopping. Check into a tastefully updated room with historic details at the Blackburn Inn. The inn features an onsite spa, so make sure you book a massage or skin treatment while you're in town. Other elegant and historic lodgings like Hotel 24 South or Frederick House provide access to Staunton's shopping, dining, and walkable downtown.
Where should I eat?
Staunton's Shop and Dine Out Downtown program closes Beverley Street to vehicular traffic on the weekends, so there are a lot of convenient places for fine dining or a quick bite. You'll find fare ranging from gourmet pizza and burgers, Mexican, elevated comfort food, gelato, and much more.
Breakfast
Lunch
If you're looking for an elevated burger, try the offerings from Remedy Burger or Table 44, which pairs its burgers and sandwiches with pimento and bacon fries.
Chicano Boy Taco loads its house-made tortillas with fresh meats, toppings, and sauces.
Byers Street Bistro serves Southern food with a twist and boasts a tasty cocktail menu.
Dinner
What can I do between concerts?
The Staunton Music Festival is pretty packed, but you'll still have time to explore the town between shows.
Discover Staunton's historic architecture and beautiful greenspaces with a walking tour. Pick up a map at the Visitor's Center or check out these posts on the Beverley, Wharf, and Newtown historic districts for what to see and do. If you have time, ride Staunton's historic trolley, a fun way to get a tour of downtown. Stops on the line also include Gypsy Hill Park and the park-like Thornrose Cemetery.
Saturday's visitors should make sure to discover what's fresh at the Staunton Farmers' Market. From fruits and veggies to cheese to baked goods like cupcakes and empanadas, you'll find something to ignite your tastebuds.
Enjoy a wine tasting of estate-grown wines with a knowledgeable server at Ox-Eye Vineyard's tasting room, housed in a historic building in the Wharf. You might also take a short drive into the countryside to beautiful Barren Ridge Vineyards. If your tastes run more to craft beer or cider, Redbeard Brewing, Queen City Brewing or Ciders from Mars have lots of great offerings.
---
Newsletter Sign-up
Stay up to date on the latest and greatest happening in Staunton.