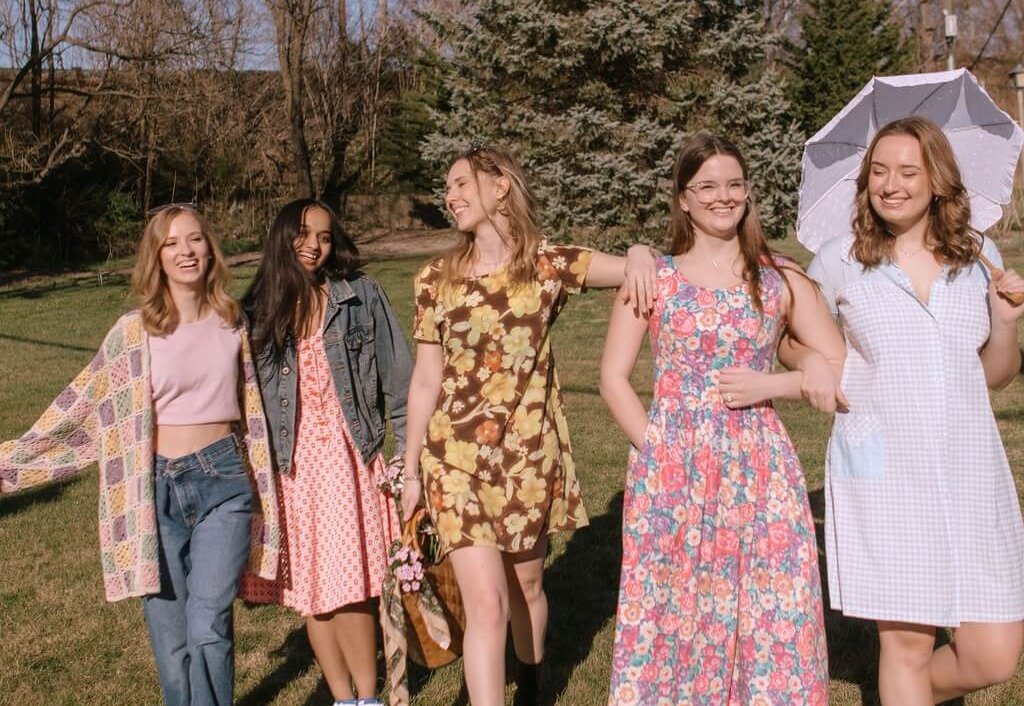 Women's History in Staunton
---
(Published 03/03/2022)
March is Women's History Month, and it's time to celebrate the contributions women have made toward history and society, especially close to home. From leaders in education and government to the namesakes of our town and landmarks, here's what you should know about the notable women with connections to Staunton.
Rita Wilson
Rita Wilson was Staunton's first Black councilwoman and vice mayor. She served the community for 16 years before retiring in 2008 and passing away in 2016. Citizens remember her fondly for her work toward solving community problems.  Wilson strove to be a community leader and "represent people that she felt were underrepresented." Staunton City Council named its chambers after her to honor her legacy. The Community Foundation's Rita Wilson Scholarship benefits high school graduates and adult learners who hope to continue their educations and grow as individuals.
Lady Rebecca Staunton
Staunton was originally called "Augusta Courthouse." Its current name came from Lady Rebecca Staunton, wife of William Gooch, the first colonial governor of Virginia (1727-1749). Gooch encouraged colonists to settle in the Shenandoah Valley. Interestingly, Staunton's name was actually pronounced "STAWN-ton," and there's no clear consensus as to why the sounds shifted.
Mary Baldwin
Mary Baldwin graduated as valedictorian from Augusta Female Seminary in 1846. She took over leadership of the school in 1863. Not only did she save it from financial difficulties, she revamped the curriculum to elevate it to the level of a university. Baldwin was an excellent businesswoman and administrator, and the school thrived during her 34-year tenure. Many considered it "one of the most distinguished for young women in the southern states." Baldwin died in 1897; she rests in Staunton's Thornrose Cemetery. The university now carries her name.
Stuart Hall
Stuart Hall, which dates to the 1840s, is Virginia's oldest college prep school for girls, though it went co-ed in 1999. Maria Sheffey was a wealthy widow who started a school for girls at her home, Kalorama, in the 1830s. Though Staunton had many schools, this was the first to offer education to girls past elementary school. Later, Ms. Sheffey's school merged with an Episcopal seminary to form The Virginia Female Institute. Ms. Sheffey served as a joint principal alongside Reverend James McElroy. The school eventually became Stuart Hall, which still exists today. Stuart Hall helps students develop "character and personal honor." It prepares boarding and day students for college curriculums.
Edith Bolling Wilson
In 1915, Edith Bolin Wilson married for the second time, becoming Woodrow Wilson's second wife. When Wilson became bedridden after a stroke, she managed his office and determined what matters of state were important enough to bring to his attention. People also remember her for saving manpower during WWI by letting sheep graze on the White House lawn. After Wilson died, the former first lady worked to preserve her husband's birthplace, which is now the Woodrow Wilson Birthplace and Presidential Library.
YuLee Larner
The YuLee Trail through Staunton's Montgomery Hall Park is a wonderful place to walk, mountain bike, and look for wildlife. The trail honors YuLee Larner, who, for 32 years, wrote weekly "Random Ramblings" and "Larner Lines," columns for the Newsleader about birds and nature. Larner also wrote Birds of Augusta County, Virginia and Virginia's Birdlife: An Annotated Checklist. A founding member of the Augusta Bird Club and a president of the Virginia Society of Ornithology, Larner was widely considered one of "the most respected self-taught ornithologist[s] in Virginia."
Betsy Bell and Mary Gray
There's some mystery shrouding the origins of the namesakes of Staunton's Betsy Bell and Mary Gray Wilderness Park. Some stories claim that the mountains were named after two local young women who were kidnapped and never seen again. The likeliest story, however, is that the name came from similarly named twin peaks in Scotland. Those names came from the story of two beautiful young women – best friends – who died from the plague in 1645. They fell ill after they were visited by a young man who was in love with both of them and couldn't make up his mind which to pursue. Afterward, a popular ballad preserved the tale, and their names and sad story came to the Valley with the early settlers.
---
Newsletter Sign-up
Stay up to date on the latest and greatest happening in Staunton.