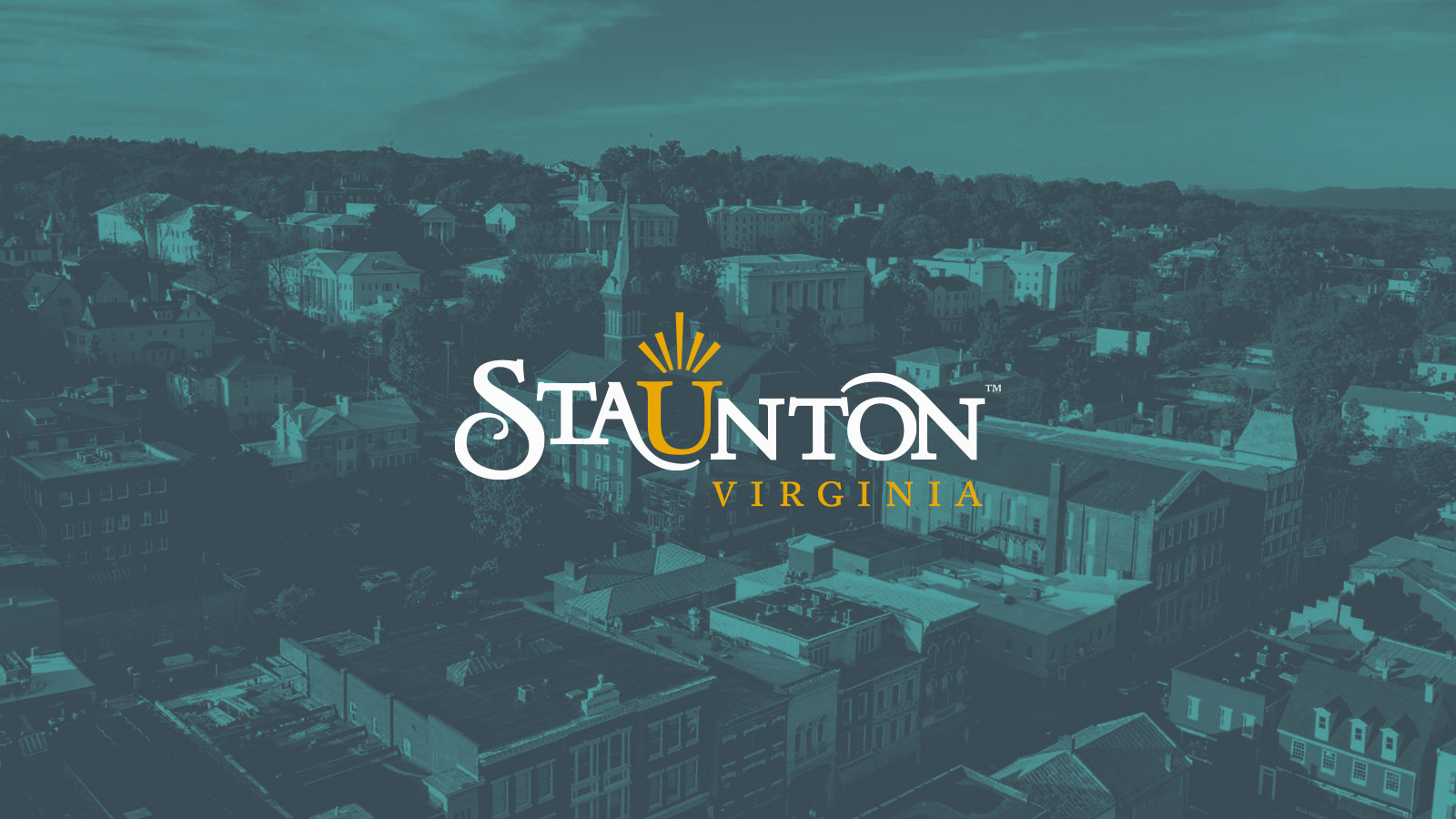 Biking Weekend: Mountains to Main Street
---
Fresh air? Check. Exercise? Check. Beautiful views and culture? Check. Now that the weather is getting crisp and autumn is showing her colors, you absolutely MUST plan a biking getaway to Staunton. Here's an itinerary showcasing some of our favorite rides and activities.
Shenandoah Fall Foliage Bike Festival: October 18-20, 2019
Did you know Staunton has an autumn bike festival? Plan your visit October 18-20, 2019 for the 29th annual Shenandoah Fall Foliage Bike Festival.  Bikers of all abilities will enjoy mapped and supported riding opportunities. In addition to awesome rides and sightseeing, food and entertainment also take center stage at this popular Staunton biking festival.
Planning Your Own Adventure? Here's Our Suggested Itinerary
Friday
2:00 PM
TAKE A QUICK TOUR
If you arrive in the afternoon, we recommend taking a quick ride through town to get your bearings. Beautiful Gypsy Hill Park is a nice place to start. Its paved 1.3-mile loop is just a mile from downtown and suitable for all ages. Bonus: after your ride, you can feed the ducks and burn off any remaining energy on the playgrounds.
5:00 PM
CHECK INTO YOUR ACCOMMODATIONS
Staunton has loads of cool lodging options, many of which are located in the heart of downtown and just steps away from dining, shopping, and evening entertainment. Check out our historic hotels, unique lodging, and charming B&B's.
6:30 PM
GRAB SOME DINNER AND A NIGHTCAP
You'll need to fuel up for a weekend of riding, so bring your appetite! Staunton's culinary scene is flourishing, from our notable chefs dreaming up farm to table seasonal menus to small global cuisine eateries with bold flavors and worldly influences. The best part—they are all within walking distance of our historic main street. Save room for a nightcap at one of our breweries or wine bars.
SATURDAY
9:00 AM
VISIT A LOCAL COFFEE SHOP AND FARMERS' MARKET FOR SOME LIGHT FARE
No Saturday morning is complete without a cup of fantastic coffee! Grab a cup of locally roasted deliciousness at one of our coffee shops, and stroll through the Staunton Farmers' Market. Pick-up some breakfast and snacks for your big day ahead.
10:00 AM
TAKE A LONG RIDE
Pack a bagged lunch and get ready to really immerse yourself in the Staunton biking scene. From mountain biking adventures to road biking to riding with the kiddos, here are some of our favorites.
For Mountain Bikers
If you enjoy the heart-pounding thrills of off-road biking, these rides will spike your adrenaline!
Braley's Pond and Confederate Breastworks Loop
The tough,18-mile point-to-point Braley's Pond and Confederate Breastworks Loop starts with a long climb up a paved road and gains 2,700 feet over the course of the route. Stop to check out the Confederate Breastworks, once a lookout point during the Civil War. Enjoy a single track descent, a creek crossing, and a 1.5-mile steep, quad-killing climb. Finish with an incredible downhill single track section that's been praised as one of the best in the area.
The Southern Traverse
The Southern Traverse is a 36-mile loop through the George Washington National Forest that combines punishing ascents of over 3,000 feet, 11 miles of spectacular ridge riding on Shenandoah Mountain, endless views, some technical rocky areas, and a long stretch to hurtle down the mountain. The final leg back to your car cruises along quiet country roads.
For Road Bikers
For amazing road biking routes in the area, check out Bike the Valley, which maps and details lots of different routes at different distances, appropriate for varying skill levels. Here are some of our favorites:
Staunton Polyface Ride
The 23-mile Staunton Polyface ride explores Staunton historic districts as well as the rural countryside to the west of town. Start at Black Dog Bikes in the Wharf. The ride has a few short hills, but is considered fairly easy. It becomes intermediate if you add the gravel section in Swoope leading to Joel Salatin's Polyface Farm, a leader in the development of "emotionally, economically, environmentally enhancing agricultural enterprises." If you visit Polyface Farm, consider taking a self-guided tour and visiting the farm store.  
Staunton Springhill Ridge Road
Though considered an intermediate ride because of its 31-mile length, this figure-eight Staunton Springhill Ridge Road route covers only relatively gentle hills and stays on paved roads for its duration. Begin at Gypsy Hill Park and ride north to get to the scenic areas outside of town. Get ready for a spectacular view of the Allegheny Mountains a steady climb back to town, and a final relaxing glide to the starting point. 
Staunton Badger Road Loop
The challenging 45-mile Staunton Badger Road Loop requires two serious climbs, but the views of the Blue Ridge and Allegheny Mountains make all that effort worth it. Start in Gypsy Hill Park and ride northwest of Staunton through the villages of Spring Hill and Mount Solon. The route is entirely on paved roads, and it finishes with a long, slow climb back to Staunton.
For Cyclists with Kids
If you're looking for a place to ride with your kids, try one of these easy, family-friendly rides.
Chessie Nature Trail
It's a bit of a drive to the Chessie Nature Trail, but it's worth it for the flat 7.2-mile stretch along the Maury River on a former Chesapeake & Ohio Railroad bed. The route stretches between Lexington and Buena Vista and is great for riders of all ages and abilities. Parking can be found at both ends or it can be completed as a longer out-and-back ride. The rural surroundings alternate between forest and farmland. 
Augusta Springs Wetlands
Augusta Springs Wetlands is a nice place to take beginning cyclists. Located 20 minutes from Staunton, the ¾-mile loop trail is flat with terrain comprised of wooden boardwalks and pea gravel. This was once the site of a turn-of-the-century resort, so you might see remains of rock foundations. Nature lovers will enjoy spotting birds and investigating interpretive wildlife stops along the way.
3:00 PM
UNWIND AT A LOCAL BREWERY AND GET YOUR PASSPORT STAMPED
Bike or walk to a nearby brewery to get a pint of craft beer and the first stamp in your Shenandoah Beerwerks Trail Passport. Collect eight stamps, one stamp per brewery, and get a FREE t-shirt. Participating breweries include Redbeard Brewing Co., Bedlam Brewing Co., Shenandoah Valley Brewing Company, and Queen City Brewing. Just outside of downtown Staunton is the trail's newest member, Skipping Rock Beer Company. 
5:30 PM
TAKE IN DINNER & A SHOW
You'll be hungry after all that riding. Plan to put away a big steak at the Mill Street Grill or work through a pizza at Shenandoah Pizza and Taphouse. Reserve tickets for a show at the American Shakespeare Center's Blackfriars Playhouse, the world's only recreation of Shakespeare's indoor theatre. Here's what's playing.
SUNDAY
10:00 AM
GRAB BRUNCH
Round out a terrific weekend with brunch. Staunton's restaurants are known for their modern twists on traditional Southern cooking with an emphasis on locally-sourced ingredients. Stand-out favorites include The Depot Grille, Zynodoa, and Table 44. Check out who else is serving in Staunton's Brunch Bunch.
12:30 PM
ROUND OUT YOUR TRIP WITH A FINAL RIDE
Staunton Perfect Loop
You'll want to stretch your legs and work off some of that brunch, so why not get back on your bike for one more farewell ride. The Staunton Perfect Loop is an easy-to-intermediate 15-miler that leaves from downtown and cruises its way through farmland north and west of the city. The hills are moderate and the route follows paved roads. Enjoy the autumn scenery before saying goodbye!
Montgomery Hall Park
Want a serious workout within Staunton City limits? Make sure you explore the four plus miles of well-maintained single track in Montgomery Hall Park before you leave town. The riding loops are wooded, so you'll be able to bask in the glow of the foliage as you power up the steep hills. The trails are quiet, but you might occasionally share them with hikers. 
Did You Know?
Keep your bike off Staunton's sidewalks in the commercial district downtown.

For safety tips and an overview of Virginia's biking laws, check out ShareVARoads.org's

Sharing the Road in Virginia

.
---
Newsletter Sign-up
Stay up to date on the latest and greatest happening in Staunton.