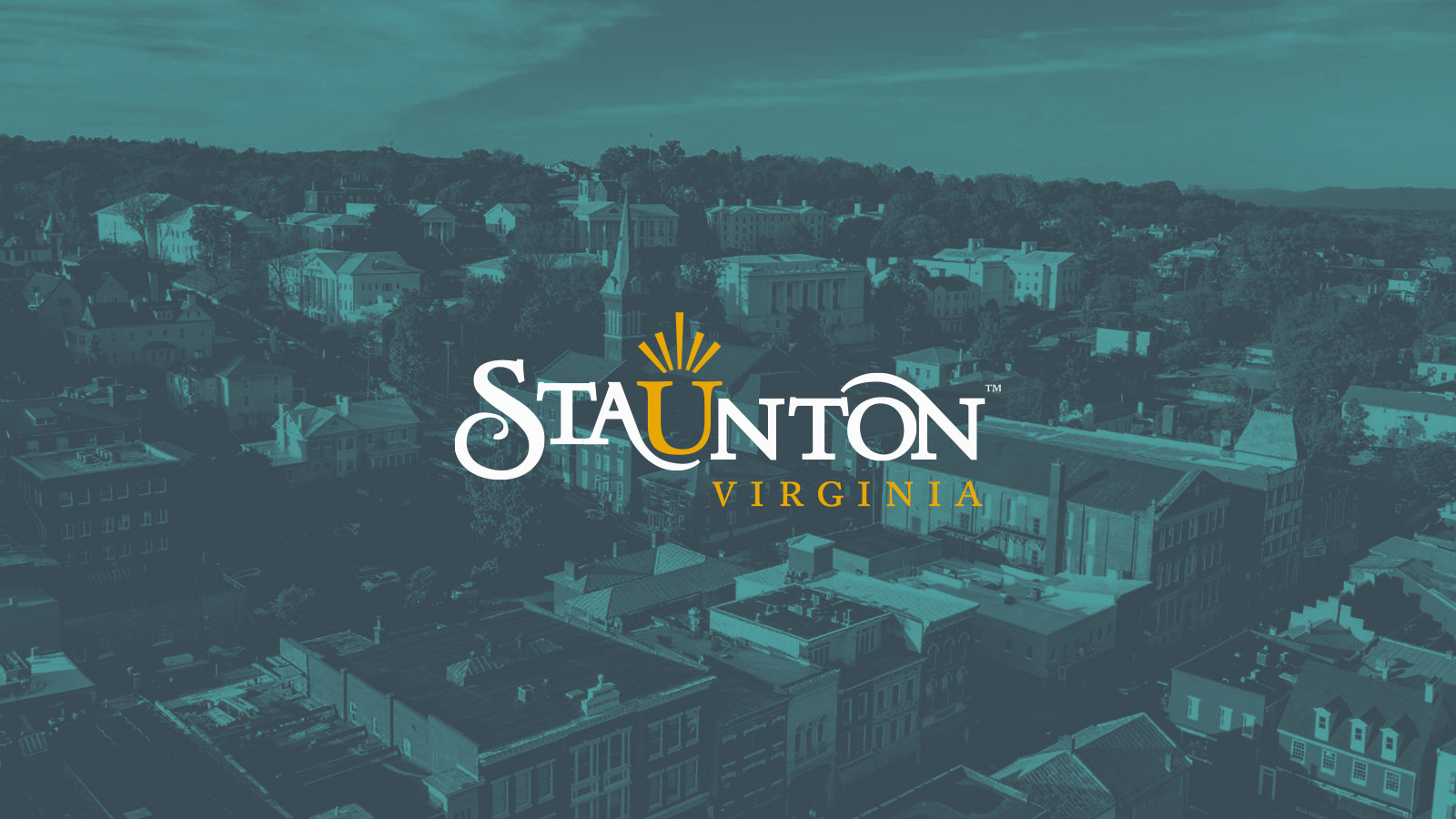 5 Ways to Be a Tourist in Your Hometown
---
Many of us haven't been traveling recently, and it's easy to go stir-crazy in our houses. Fortunately, it's also easy to have fun while pretending to be a tourist in your own town. Here are some ideas for seeing your old Staunton favorites in a new light and making new discoveries!
Try out Some Fresh Digs
It might seem excessive to check into a hotel in your own town, but it's possibly just the escape you need, without all the stress of making extensive travel plans and packing for a long trip. There's something refreshing about leaving all your stuff (physical and emotional behind) and spending some time with just the essentials. Staunton has a stay for everybody. Grab a room in a luxury historic hotel, a convenient brand hotel, a bed and breakfast, or even a campground. Not only will you get to enjoy a staycation and having somebody else make the bed, you'll give local businesses a boost. When you're ready to leave the room, stop by the front desk or the Visitor Center and grab some brochures for ideas about where to spend your day.
Make Your Own Food, Wine, or Beer "Tour"
It might not be the best time to hang out for hours in a crowded restaurant, but it's fun to walk around and stop in at multiple places for something quick. Call ahead and ask for something "portable" to munch while you're window shopping. Why not grab a slice of pizza from Shenandoah Pizza and Tap House? Or a handheld pie from Firkin Pie Company? Or a pastry from Réunion Bakery and Espresso? Get takeout from somewhere new and eat in candlelight on your special china, or if the weather permits, enjoy it at one of our favorite picnicking spots. If you haven't signed up for a Shenandoah Beerwerks Trail Passport yet, now is the time. Not only will it direct you to the 18 breweries along the trail, you'll earn a special t-shirt once you've visited eight or more.
Take Time to Enjoy the Golden Hour
Photographers love the "golden hour" when the sun is in just the right spot to soften shadows and flood the photo with warm light. That time of day is magical whether you're in front of a camera or not. When was the last time you enjoyed the sunrise or sunset from any place other than your breakfast nook or deck? A wonderful way to see Staunton from a new perspective is to take the time to appreciate it looking its best. Take a walk along lovely Bells Lane or the loop at Gypsy Hill Park. Here are some more good spots to enjoy sunset in Staunton. Oh, and here's a golden hour calculator.
Do Something only Staunton Can Offer and Take all the Touristy Photos!
Tourists come to Staunton to do the things that are unique to the area, but chances are you've been moving through your daily life ignoring many of these gems. Increase your historical knowledge with a tour of the Frontier Culture Museum or the Woodrow Wilson Birthplace and Presidential Library. Niche museums like the Bruce A. Elder Antique and Classic Automobile Museum and the Camera Heritage Museum will appeal to enthusiasts or those looking to learn something new. You've surely noticed Staunton's giant watering can as you pass into downtown, but can you find more giant sculptures created by Ferguson Metal Fabrication's Willy Ferguson and Jim Chestnut? Hunt down all the carbon steel flower pots, nuts, books, eyeglasses, and more. You can't behave like a tourist without documenting your trip in photos. Check out Staunton's Best Insta-Worthy Spots.
Make Your Own Walking Tour & Buy a Souvenir
Chances are that you're familiar with Staunton's historic downtown, its commercial areas, its parks, and your own neighborhood, maybe even your walking or running route. But how familiar are you with the rest of the city, really? Make 2021 the year you use the map app on your phone to explore the entire city on foot. Check out the architecture and landscaping. Learn all the neighborhoods and the street names. You'll develop a stronger appreciation for your town, you'll meet new people, and you'll work toward burning off last year's extra "baggage". Another fun option is to download the Traipse app on your phone. Combining trivia with touring, Traipse brings Staunton to life in over 12 themed tours. While you're downtown, make sure to pick up a gift that's uniquely Staunton, like art from a local artist at the CoArt Gallery, or a handcrafted item from The Sparrow's Nest. For more chances to shop local, see Where to Get Your Shopping Fix in Staunton.
Staunton has much to offer both visitors and long-time residents. Get out there and have fun like a tourist!
---
Newsletter Sign-up
Stay up to date on the latest and greatest happening in Staunton.