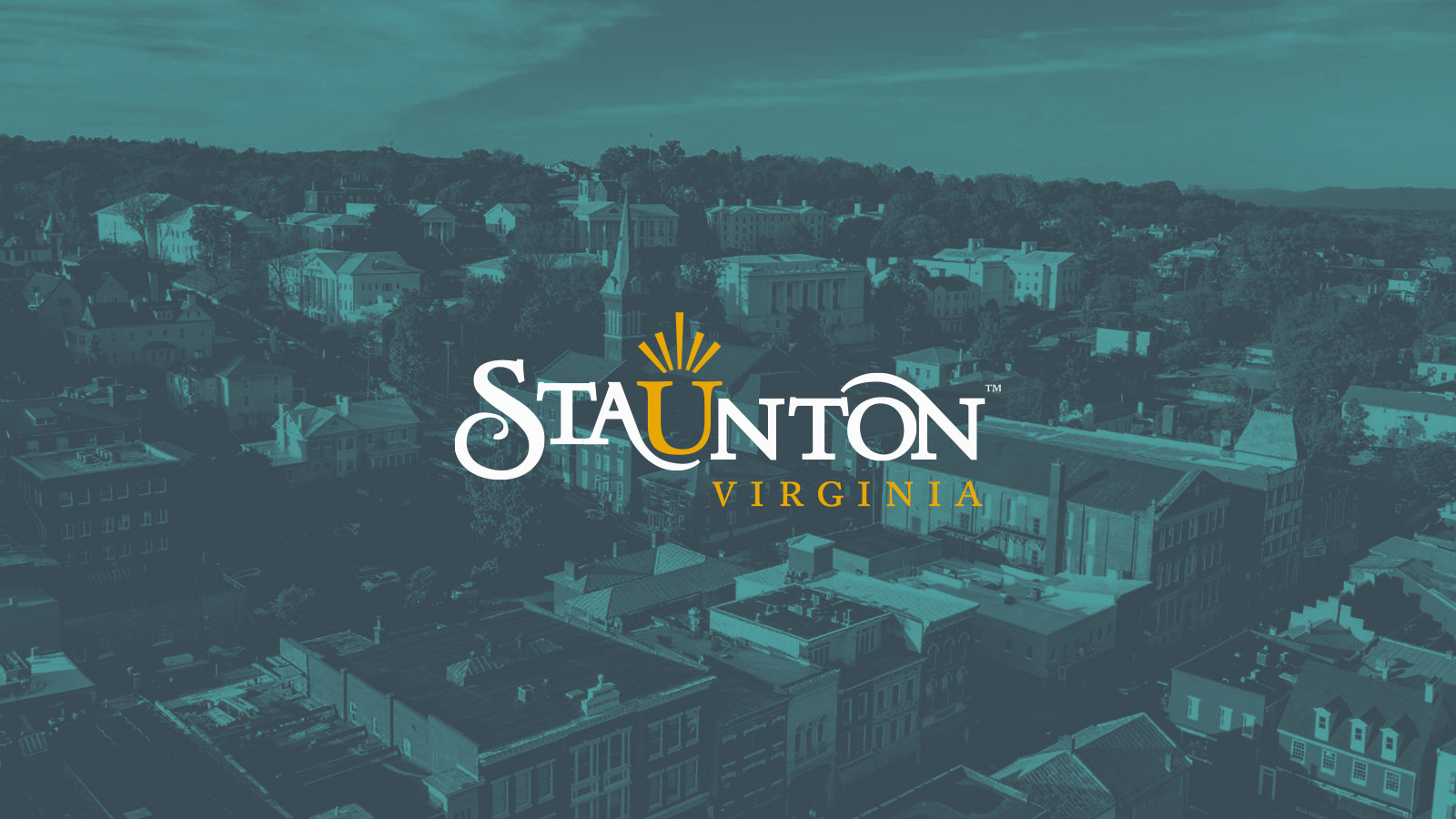 Don't Make A Resolution; Make A Plan
---
(Published 12/29/2021)
Rich in history, dining, and culture; Staunton is a wonderful place to visit throughout the year. From festivals and concerts to romantic getaways and holiday entertainment, here are some ideas to get you thinking about how you can enjoy our town each month.
January – Outdoor Winter Adventures
What to Do: Staunton is the perfect location for accessing winter fun. Massanutten Resort and Wintergreen Ski Resort are both 40 minutes. In slightly over an hour, you can reach Bryce Mountain Resort and The Omni Homestead Resort for downhill fun in the snow. Get a workout on the slopes and come home to Staunton to warm up. Check out our blog It's All Downhill from Staunton for more ideas.
Where to Stay: Tru by Hilton has a great location convenient to downtown Staunton as well as I-81 and I-64.
Where to Eat: Fill up with gourmet pizza at Shenandoah Pizza & Tap House or dine curbside at Wright's Dairy-Rite.
February – Romantic Getaways
What to Do:
Where to Stay: The historic Blackburn Inn's rooms are the perfect blend of historical charm and modern sophistication.
Where to Eat: BLU Point Seafood prepares the freshest seafood as well as burgers, salads, and sandwiches. Another delicious choice is the four or five-course tasting menu at The Shack.
March – Explore Staunton's Historic Architecture
What to Do: Take a walking tour of Staunton's historic districts to exercise your body and your brain. Try one of our self-guided tours:
Where to Stay: Book a luxurious room in one of Staunton's finest historic buildings, Hotel 24 South.
Where to Eat: Plan to dine in another historic building: The Clocktower Eats & Sweets is housed in what was once a YMCA building built in the 1890s. The Mill Street Grill was once the operating White Star Mill, also built in the 1890s.
April – Dine Out Downtown
What to Do:
Where to Stay: Staunton Stays are fully-equipped luxury suites and apartments that are located downtown and playfully decorated by theme.
Where to Eat: You'll be eating dinner downtown, but start your day with coffee and a healthy and delicious breakfast at Cranberry's Grocery & Eatery, The By & By, or Serendipity Java Bar and Eatery.
May – Art In The Park
What to Do: How about upping your decorating game by purchasing a unique work of art created by a regional artist? This Memorial Day weekend marks the Staunton Augusta Art Center's 55th Annual Art in the Park festival at Gypsy Hill Park. Join the fun at this Staunton tradition where you'll find amazing art, community spirit, live music, food, and creative activities for the kids.
Where to Stay: Located in a beautiful, historic house, Montclair Bed and Breakfast provides privacy, a gourmet breakfast, and convenience to the park and downtown.
Where to Eat: Dine on Salvadoran pupusas at Gloria's Pupusaria or grab some Peruvian charbroiled chicken at Gonzo's Pollo. Both are convenient to the park.
June – Summer Music
What to Do:
Where to Stay: With easy access to interstate try the Fairfield Inn & Suites by Marriott in Staunton.
Where to Eat: Fuel up with big servings of Mexican and a wide selection of craft beer at the Baja Bean. Chicano Boy Taco is another place to get delicious Mexican food.
July – Heifetz and Happy Birthday America
What to Do:
Where to Stay: Howard Johnson's offers comfortable rooms easily walked to and convenient to downtown.
Where to Eat: Dine on Thai favorites at Ubon Thai or head to nearby Aioli for Mediterranean cuisine and tapas.
August – Staunton Music Festival
What to Do: Get ready for a classical music thrill this August as The Staunton Music Festival brings you concerts spanning over 600 years. Dozens of musicians will perform in both large and small ensembles in a variety of Staunton venues like Trinity Episcopal Church and Blackfriars Playhouse.
Where to Stay: The Storefront Hotel is a small, cool, private hotel with a private bar located downtown.
Where to Eat: Dine on authentic Indian favorites at Taste of India.
September – Queen City Mischief and Magic
What to Do: Raise your wands for Staunton's Queen City Mischief and Magic Festival, a home-grown fan festival celebrating J.K. Rowlings' Harry Potter series as well as all things magical and mystical. Next September, join thousands of seriously excited fans in downtown Staunton for themed shopping, dining, performances, and hands-on activities for all ages.
Where to Stay: Plan to stay at the Frederick House, and be right in the center of all the witches and wizards!
Where to Eat: Take the family to the Depot Grille for a wide selection of American food and a cool location by the historic train station. Fuel up with morning coffee at Crucible Coffee Roasters.
October – Virginia Wine Month and Ghost Tours
What to Do:
Where to Stay: Stay in Gibson's Warehouse, a sleek, modern space in a historic building in one of Staunton's (possibly) most haunted areas.
Where to Eat: Choose from cheese plates, gourmet grilled cheeses, and an enormous selection of wines produced locally and around the world at Yelping Dog Wine. The Green Room is a second destination for wine and light fare.
November – Art for Gifts, Christmas Parade, Celebration of Holiday Lights
What to Do:
Where to Stay: The updated rooms at the Historic Berkeley Place retain their Victorian charm and are steps from downtown dining and entertainment.
Where to Eat: Grab coffee and pastries at Réunion Bakery & Espresso or treats at Magdelena Bake. Visit Zynodoa for fine dining and a seasonal farm-to-table menu.
December-Holiday Happenings and Cheer
What to Do:
Where to Stay: Orlesa Farms in Staunton is the perfect balance of seclusion and convenience for the ultimate in relaxation.
Where to Eat: You'll love the selection of seasonal savory and sweet pies at Firkin Pie Company or Southern cuisine with a twist at Table 44.
---
Newsletter Sign-up
Stay up to date on the latest and greatest happening in Staunton.